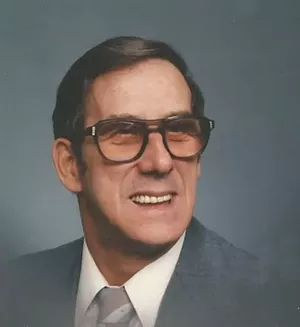 Ronald Edward Meunier, Sr., 85, died on Tuesday, February 02, 2016 in Queensbury, NY at the home of his daughter & son-in-law.
He was born in Burlington on March 19, 1930 the son of Louis and Alice (Danis) Meunier. He served his country in the U.S. Army during the Korean War and on November 26, 1953 he was married in Winooski to Pauline Fregeau. She predeceased him on January 26, 2010. He was a member of St. Anthony Parish.
He is survived by his five children and their spouses, James Meunier of Burlington, Daniel Meunier & wife MJ of South Burlington, Denise Martin of Burlington, Monica Nagahiro and husband Kurt of Queensbury, NY, and Ronald Meunier, Jr. of Burlington; three grandchildren and two great-grandchildren; two brothers Louis Meunier of South Burlington and Richard Meunier of Shelburne; also many nieces and nephews.
A Mass of Christian Burial will be celebrated on Thursday, February 4, 2016 at 12 noon in St. Anthony Roman Catholic Church with burial to follow in Resurrection Park Cemetery. Those who wish may make contributions in his memory to St. Anthony Church, 305 Flynn Ave., Burlington, VT 05401. Visiting hours will be held on Thursday morning from 9 to 11:30 am in the Ready Funeral Home South Chapel, 261 Shelburne Rd., Burlington. To send online condolences, please visit www.readyfuneral.com.