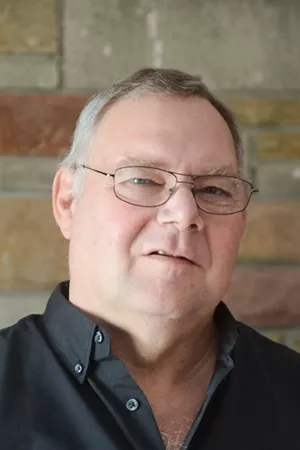 Ronald Alan Case, Sr. passed away Tuesday evening April 21, 2015 at his West Swanton residence, after a courageous battle with cancer, with his loving family by his side.
Born in New Britain, Connecticut on March 4, 1953, he was the son of Homer Case and Pauline Brouillard, and his special PaPa Charles Witter. On November 11, 2000 he was married to
the former Colette Robitaille who survives him.
Ron attended Coginchaug Regional High School in Durham CT. He was an active hunter, Nascar fan, local ice hockey supporter, and enjoyed restoring antique vehicles. In the past few years, Ron enjoyed many cruises and Harley rides with friends and family. His favorite cruise was the most recent one surrounded by his wife and children, and family friends.
During his lifetime, Ron worked at Pratt and Whitney in Connecticut, and also started his own construction company. Upon moving to Vermont, he owned and operated a dairy farm and Lakewood Campground with his wife. During the winter months he worked at Barry Callebaut USA, Terry Hill Trucking, Omega Electric, and even built a few houses. He made many friends in the local dairy farming community through his work both as a farmer and delivering Young's Minerals. As an active member of the community, Ron was on the Swanton Planning Commission from 2002 until recently.
Ron was the guy that everyone could count on to fix anything. He was always more than willing to help anyone in need. He will be remembered as a giver and a family man. Ron took pride in passing his building skills to his three sons.
Ron is survived by his wife; Colette and their children Ronald, Jr., Amanda, Melanie and her husband David Lussier, Richard, Stephanie and Jonathan. Grandchildren; Veronica, Sophia, Tucker, Lillian, Parker and Aubree.
His brothers and sisters and their family; E.J. Chico Fabretti, Gary and his wife Susan Case, Richard Snedeker, Paul and his wife Debra Case, Lee and her husband Ed Drag, Scott Case, John and his wife Mary Gaetano, Donna and her husband Wayne Bizier, Chip Case and his wife Kimberly.
Several aunts, uncles, nieces and nephews.
Ron leaves behind a countless number of close friends and a very extensive blended family. We apologize if we've omitted any names. He will be greatly missed by all the patrons of Lakewood Campground.
His was pre-deceased by his mother Pauline and sibling Thomas Snedeker.
The family would like to thank Dr. Maura Barry and her nurse Ashley Cohen for giving Ron support and guidance through his battle with cancer.
We would also like to thank the nurses and staff of Shepardson 4 for taking such good care of Ron during his 5 week stay at the UVM Medical Center.
Ron was an avid hockey fan, attending hundreds of his children's hockey games, as they went up the ranks from T- Blade in MAHA to MVU Hockey.
In lieu of flowers, donations may be made to Missisquoi Valley Amateur Hockey Association PO Box 67, Highgate VT 05459, where a fund is being created in Ron's name to allow underprivileged children to play hockey.
The Liturgy of Christian Burial will be celebrated Monday April 27, 2015 at 11:00 AM from the Church of the Nativity of the Blessed Virgin Mary, 65 Canada Street, Swanton, Father Luke P. Austin will be the celebrant and homilist. The Rite of Committal and Interment will follow at the family lot in Saint Mary's Roman Catholic Cemetery.
Friends may call at The Kidder Memorial Home, 89 Grand Avenue, Swanton on Sunday from 1 to 4 p.m. and 6 to 9 p.m.
To offer private online condolences please visit: www.kiddermemorialhome.com