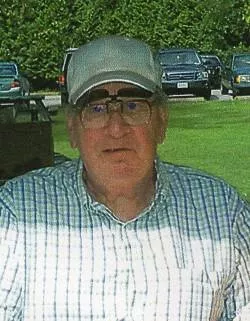 St. Albans – Roger Larry Root, 83, passed away on Thursday, December 28, 2017, at The Villa in St. Albans.
Roger was born on March 30, 1934, in St. Albans, the son of Eugene V. and Lillian (Guyette) Root. He was a graduate of St. Mary's Academy and BFA in St. Albans and served in the US Air Force during the Korean Era.
Following his military service, Roger worked in CT and, following his return to St. Albans, worked as a quality control inspector at Union Carbide. After retiring from Union Carbide he worked at the Sheldon Pulp Mill. Roger was an avid reader and enjoyed crossword puzzles and camping.
Surviving are 3 brothers; William Root of St. Albans, Robert Root and his wife, Inez, of Exeter, NH and Ronald Root of Essex; 2 sisters Betty Desrochers and Marie Root both of Swanton; and many nieces, nephews and cousins.
In addition to his parents, Roger was predeceased by his siblings, Landon Root, Marge Lawrence, Madeline Black and Doris Cassidy.
Friends are invited to join Roger's family for services on Wednesday, January 3, 2018, at 1:30 PM at the Heald Funeral Home, 87 South Main St. in St. Albans with Mr. Teddy Yandow offering prayers.
A time of visitation will be held at the funeral home on Wednesday from 12:30 to 1:30 PM.
Interment with military honors will take place in the spring at Holy Cross Cemetery in St. Albans.
Should friends desire, contributions in Roger's memory may be made to Franklin County Animal Rescue, 30 Sunset Meadow, St. Albans, VT 05478 or American Cancer Society, 55 Day Lane, Williston, VT 05495.
Messages of condolence may be sent to Roger's family at www.healdfuneralhome.com