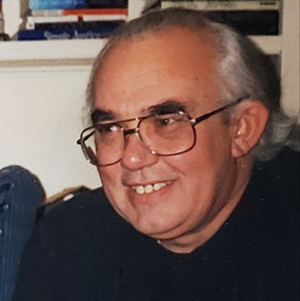 Robert Lynwood Lowder, Jr.
Robert Lynwood Lowder, Jr. of Burlington and Northfield, VT passed away on May 22 after a brief illness.
Bob is survived by two daughters, Kendra and Erika, and his grandchildren Nicholas and Ripley, all of Portland, OR; a son, Christopher of Oakley, UT, his sister Judy of Overland Park, KS, and his brother Ernest of Burlington, VT. He was predeceased by his wife Johanna of Burlington, VT and his sister Jeannette of Kansas City, MO.
He was born in Kansas City, KS. In his youth, he spent many visits with family and vacationing in the Rockies of Colorado. He served his country in Vietnam during the TET offensive (1968-1969) and Puerto Rico for two tours of duty in the U.S. Navy, Construction Battalion MCB6 as a heavy equipment mechanic from 1966 to 1971. He was a pressman at Hallmark and attended college at Pittsburgh State University in Kansas.
In 1974, he moved to Vermont with his family and in 1976, he co-founded Heritage Print and Copy. After retiring, Bob has spent the past 3 years at the Veteran's Place in Northfield, VT, where he touched the hearts of other veterans on a daily basis.
The family will hold a small, private service to celebrate his life and the impact he has made on others. In lieu of flowers, donations in his name may be made to the Veteran's Place in Northfield, VT. The Veteran's Place can be reached at (802) 485-8874.