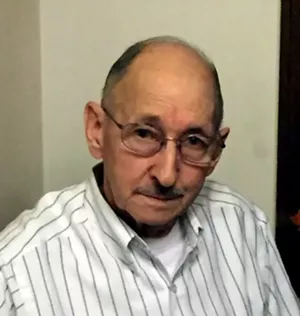 Mr. Robert F. Cross, age 74, passed away Sunday, July 10, 2016, at the Villa Nursing Facility. He was born in Montpelier January 21, 1942, son of the late Francis and Althea (Young) Cross. Bob served his country in the U.S. Army and in the Army National Guard. He married Kathleen Fuller September 26, 1964. Bob worked for many years for S.B. Collins, starting their service department. He later owned his own petroleum equipment installation service.
Bob is survived by his wife of over 51 years, Kathleen Cross of Sheldon, his children Mary A. Cross of Sheldon, Christine Cross of Cary, NC, Garrett Cross and his fiancée Sharon Whitaker of Hyde Park, a granddaughter Micaela Perry of Montgomery, his brother Walter Cross and a sister Althea Norcross of St. Albans, his sisters-in-law Sally McIntyre, Dianne Bedard and Alice Isham all of Milton, Sylvia Coli and her husband Mark of Chittenden, and Mary Lynne McSweeney of Alburgh, Kathy Fulller of Cary NC, a brother-in-law Leonard Fuller and his wife Cecile of North Fort Myers, FL. Bob also leaves many special friends to include Frank Joyal, Don Perry, Theresa Bolt, and Shelley Snow. Besides his parents, Bob was predeceased by his sister Patty Anne Coon, and brother Marvin Cross.
A Funeral Service will be held Friday, July 15, 2016 at 11:00 AM in the Brady & Levesque Funeral Chapel. The family will receive condolences at the funeral home, 86 South Main Street, from 10:00 AM until the time of the service. Memorials may be made in his memory to the Franklin County Animal Rescue, 30 Sunset Meadow, St. Albans, VT 05478. Online condolences may be shared with his family at the funeral home website: www.bradyandlevesque.com. Arrangements are entrusted to the Brady & Levesque Funeral Home and Commemorative Services.