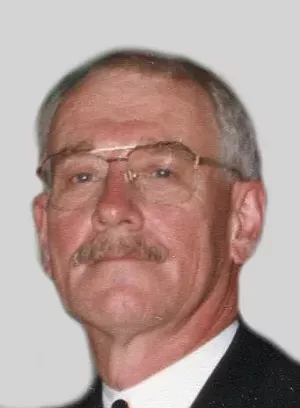 Robert Charles Peterson, age 70 years, a lifelong area resident died early Wednesday morning, March 9, 2016, in the Northwestern Medical Center with loving family at his side.
Born at home in Alburgh on, January 27, 1946, he was the son of the late Kermit and Eunice (Martin) Peterson. He graduated from Alburgh High School and on, September 4, 1965, was married to the former Carolyn Fournier who survives him.
For more than 30 years, Bob was employed in the food industry retiring in 2010 from Reinhart Foods. He enjoyed the family camp on Pickle Point and loved to hunt and fish.
Besides his wife Carolyn of 51 years, Bob leaves three sons, Jeffrey Peterson and wife Heather, Scott Peterson and wife Lori and Stacy Peterson all of Alburgh; five grandchildren, Danielle and Cody Peterson, Nicholas and Hope Peterson and Colton Peterson; a sister, Kay Chamberlain of Tennessee; brothers and sisters-in-law, John and Bonnie Fournier and Allen and Barb Fournier all of Swanton as well as many nieces and nephews.
The Liturgy of Christian Burial will be celebrated Tuesday, March 15, 2016, at 11 a.m. from The Church of the Nativity of the Blessed Virgin Mary, 65 Canada St, Swanton. Father Luke P. Austin will officiate. The Rite of Committal and Interment will follow at the Fournier family lot in the West Swanton (Donaldson) Cemetery.
Friends may call at The Kidder Memorial Home, 89 Grand Ave., Swanton on Monday from 4 to 7 p.m.
In lieu of flowers the family request that gifts in Bob's memory be made to the American Cancer Society, New England Division, 55 Day Lane, Williston 05495 or to the Franklin County Humane Society and Animal Rescue, 33 Sunset Meadows, St. Albans 05478.
To offer private online condolences please visit: www.kiddermemorialhome.com