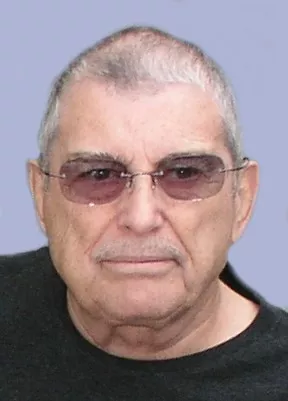 Robert C. LaBelle, 81, of Swanton, Vt. died peacefully August 11th, 2015 with his family by his side. Born in Burlington, Vermont, on May 23rd, 1934, he was the son of the late Clement and Mildred (O'Connor) LaBelle. Having lost his mother at a young age, Bob was raised primarily by his Mèmè and Grandfather Anna and John Pennick. As a young boy, it was a trip to New York with his grandparents to see a NY Yankee baseball game, that ignited his lifelong affection for baseball in general, and the New York Yankees in particular.
Bob grew up in Burlington, attending Burlington area schools. While on the high school baseball team, he had the opportunity to play and excel under the guidance of Burlington's legendary baseball coach, Orie Jay. Graduating from Burlington High School in 1952, he went on to serve his country in the U.S. Army. Upon his honorable discharge, he served for 10 years as a Burlington Firefighter and later worked for IBM, where he retired after a 28 year career.
Bob remained active throughout his life and enjoyed many years playing in various men's softball leagues. Bob was an avid NY Yankee Baseball fan and collected Yankee memorabilia throughout his life. His Grandpa John gave him a rare full length picture of Babe Ruth. Understanding its rarity and coupled with his generosity, he donated the collector's item to the Baseball Hall of Fame for all to enjoy. In return, he received a lifetime pass to the Hall of Fame in Cooperstown, NY. His Yankee hats, shirts and license plates, were but a small testimony to a very big fan! Additionally, Bob was an avid Dallas Cowboys Football fan and L.A. Lakers Basketball fan. Those that knew him well, will long remember his incredible love of cars and the care and attention that he gave to each that he owned.
Together with his former wife Dorothy (Kimball) LaBelle, Bob had 8 children, 13 grandchildren and 3 great grandchildren. He loved his family and delighted in following all of their sporting events and school activities. Despite his ever growing number of grandchildren, he never missed a birthday or an opportunity to be present in their lives.
In 1980, he married the former Betty Wilson. Together they enjoyed their traveling adventures, whether it be across the country or up the Coast of Maine. A long time fan of Country music, one of his favorite trips was visiting the Grand Ole Opry in Nashville, Tennessee.
Bob leaves behind his loving wife of 35 years Betty (Wilson) LaBelle. He is also survived by his 8 children; Carmen McCuin and partner Michael Huber of AZ., Rickie and Chris (Racine) LaBelle of Colchester and their sons Colby and Tyler. Daughter Karen and Steve Myer of Essex, and her daughters Michelle and (Rob) Coburn and their children Kady and Ethan Coburn, and Ashley and (Kevin) Cadieux and son Chase. Mark and Robin (Merola) LaBelle of Burlington and their sons Jesse and Nick. Daughter Sue-Ann LaBelle of FL., Ross and Karen (Knowles) of Burlington and their children Shannon and Sean. Daughter Lisa (LaBelle) Carp, and her partner Scott McPherson of Colchester and her sons Nathan and Alex Carp. Tugger and Angel (Desautels) of Colchester and their children Jake, Josh and Ana. He is also survived by his step children; Melanie and David Berno and her children Josh and Logan Riley, and Jillian Berno; and Bret and Morgan McCuin, and their daughter Caitlin. Additionally, he is survived by his mother-in- law Pearl Wilson. Bob also leaves behind a special cousin Jim Moody and his wife Priscilla. More like brothers than cousins, Bob & Jim's friendship spanned over seven decades. Other close cousins include Bunny (Moody) Conger, Mike Moody, and Susan and Dana Sabine. He was pre-deceased by several Moody family members.
The family wishes to acknowledge our sister-in-law Robin (Merola) LaBelle for her endless help and support. Additionally, we would like to express our gratitude to Mary Lou (Merola) LaFayette, and the entire nursing staff of the Starr Farm Nursing Center for the many kindnesses and compassion shown our father during his final days. We would be remiss if we did not gratefully acknowledge Betty for her many years of love, care and devotion to our father.
In honoring our father's request, there will be no calling hours, but rather a private family service. For those that wish, contributions may be made in his name to The Franklin County Humane Society at 30 Sunset Meadows, St. Albans, VT 05488, or the Colchester Youth Baseball-Softball League ( CYBSL) at 86 South Bay Circle, Colchester, VT 05446, as watching his grandchildren play ball was one of Bob's greatest joys. Bob will be dearly missed by his entire family and we appreciate all of the prayers and heartfelt condolences during this most difficult time.
Rest in peace, we love you.
To offer private online condolences please visit: www.kiddermemorialhome.com