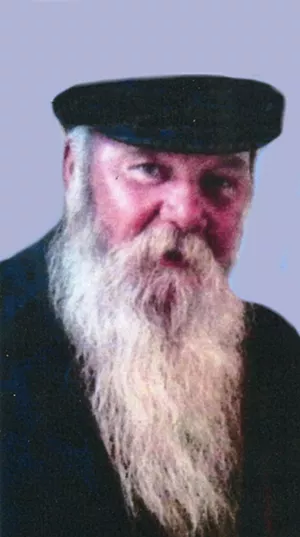 Robert Arlie Creller, Jr.
Robert Arlie Creller, Jr., age 66 years, died Monday evening, April 3, 2017 in the Northwestern Medical Center in St Albans with his loving family by his side.
Bob was born December 20, 1950 in Alburgh, VT. He was the son of the late Robert Arlie Creller, Sr. and Beverly (Prime) Creller. He attended school in Alburgh and graduated from Alburgh High School in the class of 1969. He was a longtime member of the Alburgh Select board, Alburgh School Board, Ducks Unlimited, NRA, Alburgh Center Cemetery Commission. He coached basketball for many years. Bob owned and operated "The Boatsmith" in Alburgh that sold, serviced and installed boats and docks throughout the area.
He is survived by 2 sons; Trevor Creller and his wife Renee of Alburgh and Robert Creller III also of Alburgh, a stepson Michael Kellem of St Petersburg, FL.
One daughter; Amber Creller of South Windsor, CT; 6 brothers; James Creller of Alburgh, Shawn Creller & wife Jill of Alburgh, Gene Creller & companion Lynn of Alburgh, Dana Creller & wife Teri of Sheldon, Beau Creller & wife Roxanne of Alburgh.
His sisters Donna & husband Jean Paul LaRocque of Rouses Point, NY. Beverlee Poquette & husband Joe of North Hero, Kathleen Cheney of Swanton and Beth Dutton & companion Alan Brown of Alburgh; sister and brother-in-law; Joan & Ray Boire of Tolland, CT. Grandchildren; Ethan, Brady, Alexa and Maya.
He was pre-deceased by his beloved wife Diane, brother; Jon Creller and brother-in-law Marcus Cheney.
A Funeral Service will be held Tuesday, April 11, 2017 at 11:00 a.m. from The Kidder Memorial Home, 89 Grand Avenue, and Swanton. The Reverend Molly Comeau will officiate. Interment will follow at the Creller family lot in Alburgh Center Cemetery.
Friends may call at the funeral home on Monday from 4:00 p.m. to 7:00 p.m.
Gifts in Robert's memory may be made to The Alburgh Recreation Department in care of Renee Creller, 449 US RTE# 2, Alburgh 05440 or Alburgh Vol. Fire & Rescue, 4 Firehouse Road, Alburgh 05440.
To offer private online condolences please visit: www.kiddermemorialhome.com
802-868-3331.