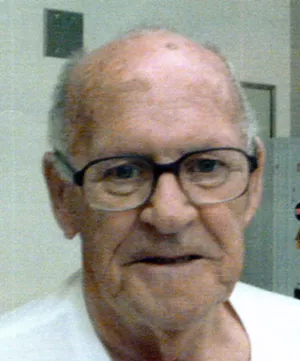 Mr. Richard Jason Gidney, age 76, passed away Tuesday evening, November 29, 2016 at the Bel Aire Nursing Facility in Newport. He was born in Montpelier March 16, 1940, son of the late Robert John and Europa L. (Herring) Gidney. Richard served in the U.S. Army for 6 ½ years in the Panama Canal Zone. He was employed in Administration at I.B.M. in Essex Jct., and later with Vermont Federal Bank. He was a member of the Blue Lodge #12, F&AM in Richmond and a 32 degree Mason with Mt. Sinai Temple #3 in Montpelier.
Richard loved traveling in New England, especially during the fall to see the foliage. He enjoyed his fireworks displays for his family and friends, going out for dinner, and being a practical joker. He was an avid sports fan for his great-nieces and nephews. He will be remembered for always being there for people, and being a very giving person, his love for cats, and enjoyed spending time with his family and friends.
He is survived by his two sisters, a brother, a nephew, several nieces, grand-nieces and nephews. Also his special friends were Mark Hope and Roger Reilly. He was predeceased by his parents, and a special feline companion Nancy.
At Richard's request there will be no public funeral services. Memorials may be made to the Make-A-Wish Foundation, 431 Pine Street, Suite 214, Burlington, Vermont 05401. Online condolences may be shared with his family at the Brady & Levesque website: www.bradyandlevesque.com. Arrangements are entrusted to the Brady & Levesque Funeral Home and Commemorative Services.