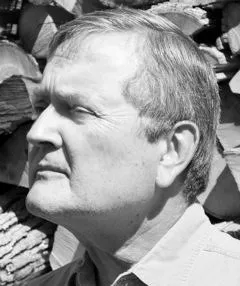 Shoreham
Richard (Rick) A. Haver, 70, died at home in Shoreham on August 23, 2018. Near the end, he was lovingly cared for by his former wife Susan J. Edsall of Kailua Kona, Hawaii, and his dear friend and nurse Hilary Hatch of Leicester, Vt.
Rick was born in Pittsburgh, Pa., on March 3, 1948, the son of Michael and Anna Haver. Rick grew up in Pittsburgh, where he enjoyed the life of a football hero in high school. He went on to attend Columbia University, the University of Pittsburgh and the University of Rochester, earning bachelor's and master's degrees in philosophy, mathematics and information science.
After graduate school, Rick worked as a medical and research librarian at Veterans Affairs hospitals in Northampton, Mass., and Asheville, N.C., and ultimately came to the Upper Valley area of Vermont in 1986 as chief of library services at the VA hospital in White River Junction, where he served for 15 years until his retirement. According to a VA colleague at the White River Junction hospital, the more work Rick was given, the happier he was. However, in 2001, he did opt to start a second full-time career, fulfilling his dream of creating world-class furniture — his passion piqued by an earlier self-taught project: making an 18-foot cedar strip canoe.
After moving his home and workshop to Shoreham in 2007, Rick connected with the Brandon Artists Guild in autumn of 2008. As an artist member, he not only exhibited his beautiful handcrafted furniture at the guild's gallery, but he was also generous with his time, energy and woodworking skills for community art projects in Brandon. He participated fully in guild events and fundraisers and was the driving force behind initiating the website, which he then managed for years. An enthusiastic and valuable volunteer, Rick served on the board in more recent years.
In addition to the Brandon Artists Guild gallery, at least five galleries in Vermont, New Hampshire and Pennsylvania carried his unique tables, made from both local and exotic woods and fancy veneers. These venues included Edgewater Gallery in Middlebury and Frog Hollow Gallery in Burlington. In 2017 and 2018, he was represented in a touring exhibit of the Guild of Vermont Furniture Makers.
Private collectors nationwide own Rick's furniture. Over time, he carried out many requests for commissioned work. Typically, his traditional table designs were the most popular; however, he especially loved to experiment with more unusual and daring design concepts. And he also enjoyed imaginative collaborations with other local artisans working in contrasting media.
Rick counted among his friends many area artists and Champlain Valley residents. A larger-than-life personality, he was a worthy sparring partner when it came to debating world affairs or philosophical viewpoints. He articulated his opinions with forceful rhetoric and liked to have the final word. He was a factual person who had little tolerance for fantasy or supposition, but he did take pleasure in science fiction.
His companions appreciated his wide range of enthusiasms: He loved good films, making sure that his movie-buff friends were well acquainted with his likes and dislikes. He had a deep curiosity about our universe and a passion for books, world travel and various cuisines. A connoisseur of good food, he was especially proud of his own homemade specialties — Thai dishes, ice cream and baked fruit concoctions.
Rick is survived by his siblings Ronald Haver of Pittsburgh, Pa., and Barbara Keith of Grand Rapids, Mich.; and his son from his first marriage, Russell P. Haver of Anchorage, Alaska. He was predeceased by his parents; a brother, Thomas Haver; and his first wife, Kathy Haver.
Rick's inquiring mind and convivial presence will be sorely missed by his many friends and colleagues. His friends have been very grateful for the ongoing help of hospice workers. Memorial donations can be made to Addison County Home Health and Hospice, 254 Ethan Allen Hwy., New Haven, VT 05472, and the Brandon Artists Guild, 7 Center St., Brandon, VT 05733.