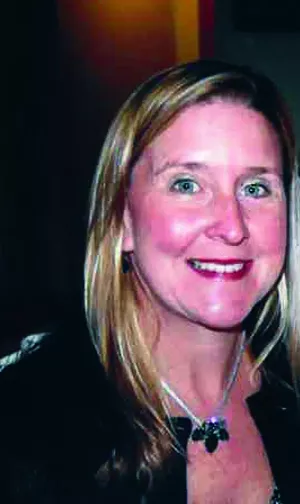 Renee Jeanne Grenier Allen
Renee Jeanne Grenier Allen passed away at her home in South Burlington on August 1, 2019, after a lengthy illness.
Renee was born in Toms River, N.J., on May 9, 1964. The youngest of five children, she was adored by her older siblings. Her loving parents, Norman and Theresa Grenier, predeceased her. The family moved to East Greenwich, R.I., where Renee attended local schools. She attended Castleton State College and graduated with a degree in communications from the University of Rhode Island.
Renee was a longtime employee of the EDGE Sports & Fitness, where she was the manager. She taught swimming and water aerobics and especially enjoyed working with the senior members. Over the years, her energetic personality motivated many young children to become proficient swimmers.
In recent years, Renee's love of children led her to volunteer at the Ronald McDonald House in Burlington.
Renee is survived by her beloved children, Connor Howard Allen and Casey Claire Allen, and by her former husband, Howard A. "Chip" Allen, all of Burlington.
Renee is also survived by her brothers, Michael Grenier and his wife, Carol, of Port St. Lucie, Fla., and Stephen Grenier and his wife, Sharon, of North Kingstown, R.I.; her sisters, Norma Jean Juel and her husband, Craig, of Huntersville, N.C., and Claudia Cordisco and her husband, Michael, of Sparrowbush, N.Y.; and several nieces and nephews.
Services will be held on Thursday, August 22, 2019, at 11 a.m. at St. John Vianney Church, 160 Hinesburg Road, South Burlington, VT, with a reception immediately following. Burial will be private.
In lieu of flowers, memorial donations may be made in Renee's name to Block Island Conservancy or the charity of your choice.
The family is appreciative of all the care and concern from friends, neighbors and community members who have supported Renee these past few years.