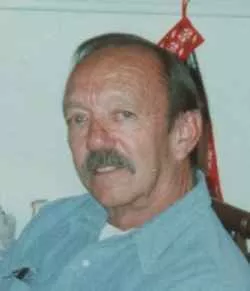 Once again a beautiful man has lost his life to cancer. Rene was the son of the late Hosanna and Vivian (Allard) Montcalm and raised on the family farm in Georgia.
He attended Holy Angels grade school and upon graduating from BFA, Rene enlisted in the US Air Force, ultimately ending up in Tucson, AZ, where he met and married the love of his life, Judi Malone, on June 25, 1960.
Rene is survived by his wife, Judi and two precious daughters, Monique and Michelle Montcalm. Rene owned and operated a concrete construction company for 32 years and upon retirement, due to health reasons; he enjoyed hosting family and friends with "pool parties" at his home and spent many summers at his brother's home on Lake Champlain, visiting his Vermont family.
Survivors include, Anne (Chuck) Thweatt, Claire (Paul/deceased) Bouchard, Jane/deceased (Donald) Poirier, Allen (Marlene) Montcalm, Joe (Margaret) Montcalm, Marie Montcalm, Maurice (Gisele) Montcalm, Girard (Kim) Montcalm, all in VT and Pierre Montcalm and friend, Carol O'Mally of Tucson. He also leaves sister-in-law, Jane Kereny and dozens of very special nieces, nephews and cousins.
A memorial service will be held, Saturday, September 24, @ 10:00 am at Holy Angels Church, Lake Street, St. Albans.
Those planning an expression of sympathy are asked to consider Silver Towers Camp, a summer camp for physically and mentally challenged people: Silver Towers Camp, c/o Joe Montcalm, P.O. Box 416 St. Albans Bay, VT 05481.
To send Rene's family a written expression of sympathy, please visit our online guest book at www.healdfuneralhome.com.