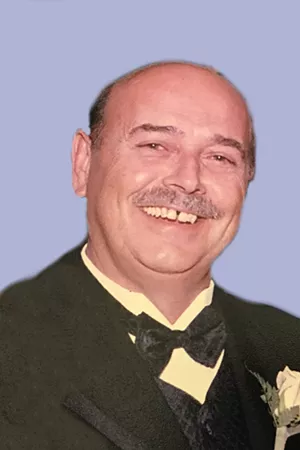 May 12, 1947 - October 24, 2016- Sheldon, VT
A deep void is felt throughout the farming community across Vermont due to the loss of Remi Bourdeau; a mentor, leader, business man, psychologist, but most importantly a husband, father, son, brother, grandfather and friend. He found much sought peace on October 24th, 2016.
Remi will join his father Rodolphe and his beloved mother Claire Marie Bourdeau; his brothers John & Daniel, his best friend Ivan Charbonneau and many other loved ones in heaven.
He was one of six children, ranking at number three, and never lacking in competition. He leaves his older brother Germain (wife Sally), younger sister Rachael (husband Marc), and brother Larry (wife Debbie).
His love of business began early. Although being held back in the first grade due to not knowing the English language, it was not any reflection on his mathematical savviness. He understood the value of the dollar and was more than willing to teach others. In grade school Remi would use his lunch money to buy marbles, and sell them for a profit.
In 1969 he met his one love, Charlene Chapple, whom he affectionately called "Morse" and "Bibbons," while others referred to as Charlie. Although she was not initially sold on him, he set his eyes on the prize. Through his competitive spirit, finally in 1970 she agreed to their first date and from then their story began. In 1972 they said "I do."
Their family soon grew to five, with a daughter, Michelle (husband Shayne), and two sons, Jacob (wife Melissa), and Jason (significant other Nikki).
While Remi was not openly affectionate, the love for his grandchildren was easily seen the moment any would walk through the door. Colton was the first to grow Remi's love for grandchildren and gave him his first great-grandchild, Dexter.
Papa was always quick to accept a challenge to a game of checkers or tic-tac-toe with Calla, Easton, or Aaliyah (5). He looked forward to snuggle moments with Morgan, Aaliyah (12), Moriah, and Sophie. Connor was his informant, always relaying what the boys were up to at the feed store, particularly after Papa became homebound. Wyatt earned many frequent flier miles traveling to VT from NC to get the best hugs, and to tease and taunt with chocolates and anything sweet.
Remi continued his love of entrepreneurship by opening "Burger Town" in 1971. Since he had no knowledge in flipping burgers he convinced the owner of The Lure in Williston to work for free in exchange to learn the business. One week later he was up to his knees in burgers and fries.
He knew he couldn't compete with the incoming McDonald's. In 1974, he and his "Irish Twin" brother Germain decided to make a go at the Feed and Fertilizer business. Failure was not an option. They were successful from the start and became known as "The French Connection." Forty-two years later, they have grown the business to be the largest feed and fertilizer business in New England.
To quote, "He was an incredible business man, with an unusual technique and process to solve farmer's issues and billing options to ensure the cows were fed."
Part of his successfulness was that he never had people that just worked for him. He considered his employees as extended family and always treated them as such.
Remi was the best negotiator known to Franklin County, if not to all of New England. There was never a purchase to be made or a deal to be had that was not worthy of negotiating. From purchasing heavy machinery to buying a simple sewing machine, the first price was simply the starting point.
He is unforgettable to all that have known him, may it be his very generous heart, undying work ethic, or his being the instigator of mischief. He was modest to the extreme. Only very few knew how that huge heart has filled bare cupboards, freezers, and filled fuel tanks. He was always giving of himself to anyone that needed it.
Only a special few have seen Remi's fun spirited side; whether he initiated a game of credit card roulette, competing in a game of 500 or leaving friends in the dust for the pure humor of watching them chase the car.
He had a lifelong love affair with rare beef, rice pudding, frog legs, tomato sandwiches with lots of miracle whip and pepper, Sandy's pies, Nena's soups, and his mother's caramel cake. Of course one cannot forget his love for corn: cow corn, sweet corn, and his mom's corn soup.
While Remi will be greatly missed, rest assured "The God Father" lives on. He will be offering lessons in wheeling and dealing and a mastership in negotiating skills.
The Liturgy of Christian Burial will be celebrated Saturday, October 29, 2016, at 10 a.m. from Holy Angels Roman Catholic Church, 241 Lake Street, St. Albans City. The Rite of Committal and Interment will follow at the Bourdeau family lot in St. Mary's Cemetery, 65 Canada St., Swanton.
Friends may call at The Kidder Memorial Home, 89 Grand Ave., Swanton on Friday from 4 to 8 p.m.
In lieu of flowers, memorials in Remi's name may be made to Franklin County Home Health Agency, 3 Home Health Circle, St. Albans 06578.
To offer private online condolences please visit: www.kiddermemorialhome.com
802-868-3331.