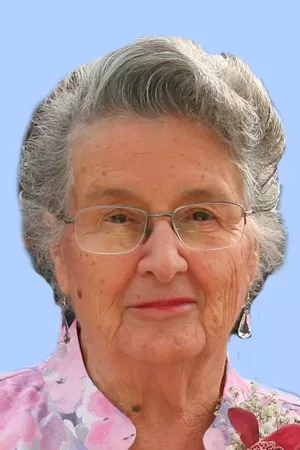 Rejane Suzanne Gareau Palardy
Venise-en-Quebec, PQ, formerly of Alburgh Vermont, died at age 87 on September 19, 2015 in Saint-Jean-sur-Richelieu, Quebec surrounding by her loving family.
Born in Saint Cesaire PQ on December 8, 1927 to Rose (Foisy) and Raoul Gareau. She married Joseph Palardy on April 29, 1950. They immigrated to the United States in 1952 and began their farming life together in Enosburg Falls. In 1963 they purchased a dairy farm in Alburgh and began a 40 year career farming over 1100 acres until their retirement in 1996. Rejane demonstrated her many talented-interests by starting in 1967 the first "Hot Corn Ready-to-Eat" vegetable stand in time for the Montreal World's Fair and also was an accomplished seamstress, phenomenal cook, and master gardener. Later in life she stayed connected with her friends and grandchildren through Facebook and iPad.
She leaves behind her loving children and their families, Michelle and Dean Creller, Cocoa FL; Martha and Russ Holden, Essex; daughter-in-law Susan Palardy, Alburgh; Sylvia Jensen, Isle LaMotte; Evelyn and Peter Martin, Saint Albans; Sarah and Gene Grillo, Campbell Hall NY; thirteen grandchildren and seven great-grandchildren. Rejane also leaves her brother Raymond Gareau and his family, Montreal area; She was predeceased by her son Guy in March 2015, husband Joseph 2010, step-father Lucien Lussier, and brothers Francois Lussier and Guy Gareau.
A memorial service and reception will be held on Wednesday, September 23, 2015, 5PM at Fisk Farm on Isle LaMotte. A Catholic
To offer private online condolences please visit: www.kiddermemorialhome.com