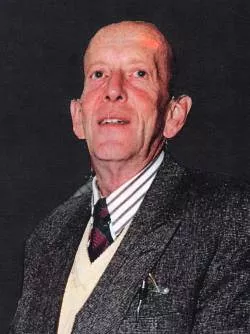 Colonie, NY – Raymond State de Chantal entered into eternal rest at his home on Monday August 21st, 2017, of heart complications.
His parents, Raymond "Dickie" de Chantal and Katherine (State) de Chantal, welcomed him into this world on August 30th, 1935.
Raymond graduated as an honor student at Verdun Catholic High School in Montreal, Quebec and went onto McGill College. He earned a Bachelor's Degree in Mechanical Engineering. Following graduation in 1961, he went on to work for Lycoming, Continental-Allison Division and 35 years at Pratt and Whitney, as a lead engineer on many projects.
Raymond had a unique sense of humor, and enjoyed telling stories of his misadventures as he was growing up, he also loved spending time in Vermont.
Raymond was predeceased by his beloved wife, Collette.
Survivors include his three children, his sons, Gregory and Justin of Albany and his daughter, Meliza and her friend, Muhammad of Ontario, Canada; three grandsons, Robert Demar and fiancée, Tamara, Adrian Bourgoin, Ian de Chantal and his friend, Christina and his granddaughter, Kelsie de Chantal and her friend, Zach. He was blessed with three great-grandchildren, Avery Porter, Cadence Demar and Daemon Demar.
Ray will be missed by all who knew him.
A funeral service will be conducted on Saturday, September 2nd, 2017, at 1:00 PM at the Heald Funeral Home, 87 South Main Street, St. Albans, Vermont.
The family will receive relatives and friends, Saturday, prior to the services from 11:00 AM until 1:00 PM and all are invited to attend. Interment will be in the St. Albans Bay Cemetery.
To send Raymond's family a written expression of sympathy or share a memory, please go to his on-line guest book at www.healdfuneralhome.com.