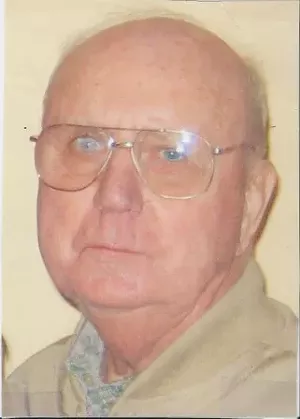 Ralph " Bud " Frederick Young, Jr.
Ralph " Bud " Frederick Young Jr, 82, of South Burlington, VT died on Wednesday, March 9, 2016 after a long illness. He was 82. Ralph was born in Vandergrift, Pennsylvania, the son of the late Ralph Frederick Young Sr. and his mother the late
Catherine Rodgers both of Pennsylvania.
He is predeceased by His Brother James R Young of Frederick, Maryland, and is survived by his sister, Jean Klawiter of Michigan. After graduating from Vandergrift
High School in 1951 he joined the US Navy and served in Japan during the Korean War as an Air Traffic controller and was Honorably Discharged in 1961.
While in the Navy He Married Shirley Jonason of Weymouth, Massachusetts in 1955 and was later divorced in 1974, they had one son Mark J Young. After finishing his Navy tour at NAS South Weymouth and living in Abington followed by Marshfield, Massachusetts, Ralph continued his service as an Air Traffic Controller, first at Boston's Logan Airport and then transferred to Burlington Airport in South Burlington, Vermont in 1974 where he retired from the FAA in 1983 after more than 30 Years of continuous Service.
In his Retirement, he became a part time real estate agent for Jack Associates in South Burlington and often spent winters on Pine Island in Florida where he loved to go Shelling, He also enjoyed football and hunting with his longtime friend and fellow controller Raymond Verville of Burlington, Vt. Ralph was a member of the VFW in Burlington, Vermont and the American Legion in Bristol, Vermont.
Ralph is survived by his son Mark J. Young and his wife Laurie, of West Lebanon, New Hampshire, a grandson Corey Young and a granddaughter Vanessa Young and two great grandchildren and other nieces and nephews.
Ralph Young will be remembered by his local friends as a regular at The Rotisserie Restaurant in South Burlington, where they met for lunch. Ralph spent the last months of his life at the Arbors of Shelburne, Vermont.
A memorial service is planned for a future date at the Vermont Veterans Cemetery in Randolph, Vermont. In lieu of flowers, memorial gifts may be sent in Ralph Young's memory to The VFW Post #782, 176 South Winooski Ave. Burlington, VT
05401. To send online condolences, please visit www.readyfuneral.com.