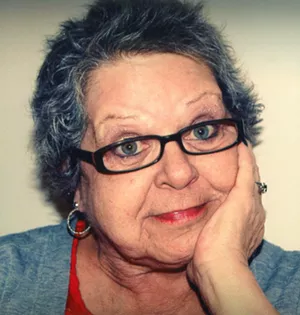 Peggy Ann Craker, age 65 years, a resident of the Swanton community since 1986, died Monday afternoon June 30, 2014, at the St. Albans Healthcare and Rehabilitation Center with her daughter Victoria at her side.
Born in Denison, TX on December 3, 1948, she was the daughter of the late William and Ida Pauline (Wilson) Hopper. She attended schools in Texas including Kaplan University Internet of Technology. She was predeceased in 2010 by her companion of 26 years, Richard Loyer.
In earlier years Peggy managed several hotels and restaurants that locally included the former Highgate Manor in Highgate Falls. Due to her illness Peggy retired on January 20, 2014, as assistant manager of the Swanton Aubuchon Hardware following 22 years of faithful employment.
Peggy leaves her daughter Victoria Loyer and partner Katie Savard of Swanton; a son, Bryan Gahagan and partner Shelly Fowler of Lincoln, NE; a sister, Paula Peck and husband Floyd of Lawton, MI; a brother, Jerry Hopper of Denison, TX; grandson, Kelsey Gahagan of Wayne, NE; granddaughter Madison O'Hartigan, four step children, Laura and David Barney and Lee and Patrick Loyer; six step grandchildren; five step great grandchildren; three best friends, Maggie Lafar of Highgate, Elaine Velure of Alba, TX, Jean Barr of Swanton as well as several nieces and nephews.
Besides her companion Ricky, Peggy was predeceased by her parents and a brother.
A Funeral Service will be held Monday July 7, 2014 at 8 p.m. from The Kidder Memorial Home, 89 Grand Avenue, Swanton. The Reverend Kerry T. Cameron will officiate. Interment will follow Tuesday morning July 8, 2014 at 10 a.m. in Riverside Cemetery.
Friends may call at the funeral home on Monday from 6 p.m. until the hour of the funeral.
Gifts in Peggy's memory may be made to the Vermont Center for Oncology and Hematology, 792 College Parkway, Colchester 05446