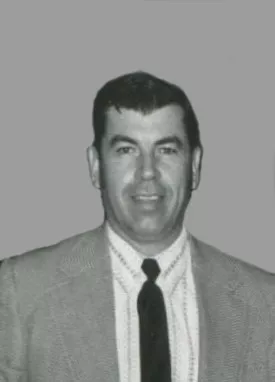 Paul Edward Gaboury, age 76 years, died Wednesday afternoon September 11, 2013, at the Franklin County Rehab Center where he had resided since 2003.
Born in Pawtucket, RI on February 25, 1937, he was the son of the late Eugene and Irene (Cournoyer) Gaboury. He was raised in St. Albans where his family lived on Woods Island for many years. He graduated from Bellows Free Academy-St. Albans and on November 24, 1954, was married to the former Eleanor Louise Hatfield who predeceased him on June 22nd of this year.
Paul worked for many years at his father's slaughterhouse in Swanton. In the early 1960's he owned and operated The Swanton Shoe Store until 1966 when he purchased the Swanton Sunoco. He operated this business with his family until his retirement.
Paul was known as an exceptional sportsman with many talents . He enjoyed many outdoor activities including many years of boating and fishing on Lake Champlain. He was an excellent golfer and was club champ at the Champlain Country Club where he had multiple holes in one. He was also a champion horseshoe player, and enjoyed bowling, billiards, darts and playing cards. Paul was a generous fun loving person who had lots of friends that enjoyed spending time with him. He was very energetic, met people with a smile and firm handshake, polite, well mannered and passed these positive traits on to his children.
He leaves five of his six children, Paul C. "Tuke" Gaboury (deceased), Robin Gaboury, Melissa and Dale Colgan, Cindy and (Paul Medor deceased), David and Lori Gaboury and Christopher Gaboury; grandchildren, Melissa Medor, Nicky and Arthur Houle, Jason and Ashley Medor, Kelcey Colgan, Nikita and Chad Hatin, Eric Colgan, Logan Gaboury and Leah Gaboury; great grandchildren, Brianna Lyford, Jason Medor, Jr., Mason Medor, Mikayla Medor and Gage Rembert.
In addition to his parents, his wife Eleanor and his son Paul "Tuke" he was predeceased by a brother Raymond Gaboury.
A private graveside service will be held at the convenience on the family. Father Emmanuel I. Ajanma will officiate. The Rite of Committal and Interment will follow at the Gaboury family lot in Saint Mary's Roman Catholic Cemetery.
Gifts in Paul's memory may be made to the Franklin County Rehab Center, LLC, 110 Fairfax Rd., St. Albans 05478 or in the form of Masses, in care of, Nativity of the Blessed Virgin Mary / St. Louis Parish, 65 Canada St., Swanton 06588.
Arrangements are under the direction of The Kidder Memorial Home, 89 Grand Ave., Swanton 05488.
To offer private online condolences please visit: www.kiddermemorialhome.com