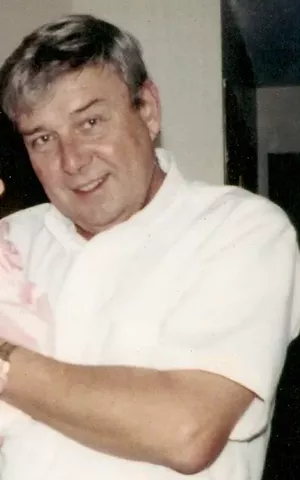 Patrick Henry McGrath, 67, lost his courageous battle against illness and passed away on September 4, 2013 at his home in Maryville, TN.
He was born on January 27, 1946 to Earl James McGrath and Hilda Rutz McGrath and grew up in Burlington, VT where he attended Burlington High School.
Patrick married Mary Frances Blow on January 19, 1963 and joyfully celebrated his Golden Anniversary with her this year.
Patrick was always industrious and a good provider. He worked for the Burlington Fire Department, owned and operated the iconic McGrath's Market in Williston as well as Pat & Mike's in Burlington, and eventually retired from the Burlington School Department in 1997. In his spare time, he enjoyed camping, fishing, woodworking and watching the New England Patriots.
Patrick will be lovingly remembered by his wife Mary of Maryville, TN; his three sons and their wives: Patrick & Penny McGrath of Middleton, TN, Shawn & Kimberley McGrath of Otego, NY, and Brennan & Beth McGrath of Seymour, TN; his seven grandchildren: Ryan, Ian, Kelsey, Trevor, Brandon, Brody & Jenna; as well as his siblings, Beverly Chausse of Vermont and James Earl McGrath of Florida.
A Memorial Mass will be held at Our Lady of Fatima Church in Alcoa, TN on September 21, 2013.
In lieu of flowers, memorial donations may be made to the American Cancer Society in Patrick's honor.
Condolences and tributes may be left on Patrick Henry McGrath's memorial website at www.forevermissed.com/patrick-henry-mcgrath.