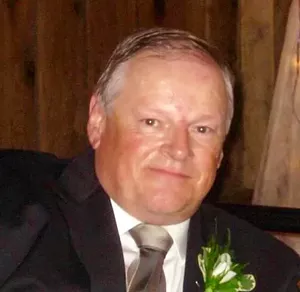 Patrick Alan Giroux, 66, passed away at his home, with his family at his side, after a long illness, on Sunday, May 15, 2016.
Patrick was born on March 17, 1950 (St. Patrick's Day) to Dewey and Elizabeth Giroux. Patrick grew up in Swanton and graduated from Swanton High School in 1968. He married his high school sweetheart, Carol Adams, in December of 1969.
He was a beloved father of two daughters, Hilary and Travis Paquet of East Montpelier and Blythe Giroux and Ernest Escobedo of Montpelier. He was also the proud grandfather of four grandchildren, Emmeline, Patrick and Jasper Paquet and Charlotte Escobedo.
Patrick was the youngest of four sons, Thomas, Paul (predeceased in infancy), and John. He was a loving "Uncle Pat" to several nieces and nephews.
Calling hours are scheduled for Thursday, May 19th, at Heald Funeral Home, 87 So Main St., St. Albans, VT at 1:00 PM, followed by a service to celebrate his life at 2:00 PM. A private burial will follow.
Patrick was a benevolent soul and frequently made anonymous contributions to a variety of organizations. In lieu of flowers, please pay a good deed forward or contribute to a charity of your choosing in his memory.
Messages of condolence to Patrick's family are welcome at www.healdfuneralhome.com.