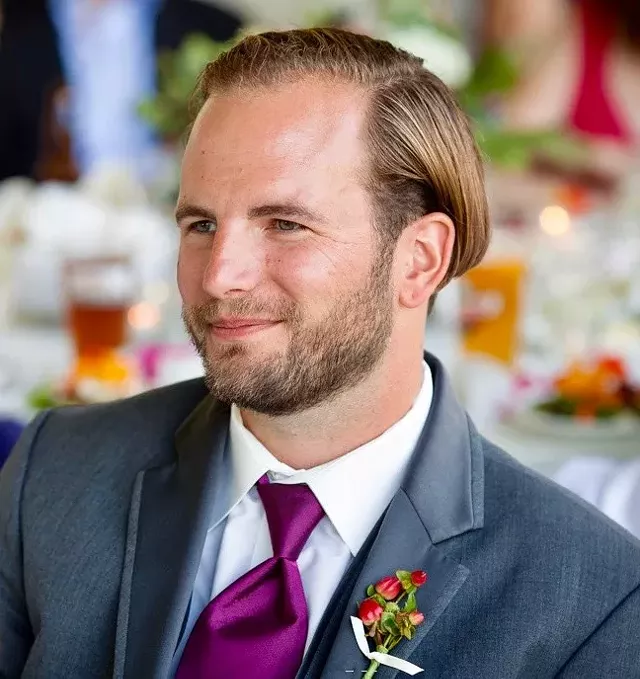 Nathan J. Williams, age 35, passed away unexpectedly on Sunday April 28, 2019, at his apartment in Bellingham, Wash.
He was born to David H. Williams and Andrea Deskie Williams on May 4, 1983, in Reading, Pa. Nathan graduated from South Burlington High School, Vt. He attended his senior year abroad in Montabaur, Germany, on a Rotary Scholarship. He attended Champlain Community College and later moved to the West Coast to study music at Marylhurst University in Oregon. Nathan recently was attending Bellingham Technical College in Washington State.
Nathan loved working in the restaurant industry for the flexibility. He worked at North Hero House for many years and recently worked at Round Table Pizza in Bellingham, Wash., where he was truly loved by his family of coworkers for his calm and caring personality.
Nathan had a great love for all types of music and played several instruments. He loved playing in bands with his island friends, tutoring music lessons and DJing at local events. Nathan had an uncanny ability to reach people in a deep and positive way and was always available to help his friends. He was involved in many community organizations and received several awards and scholarships. Nathan was generous to feed the homeless community surplus food. Nathan was very resourceful and offered his mechanical abilities to his friends. Nathan had a special connection with nature and especially loved camping, bonfires, snowboarding and hiking Mount Baker, biking the coastline, motorcycles, crabbing, fishing, movies, video games, and writing. Nathan will be greatly missed by his friends across the U.S., Germany and Canada.
Nathan is survived by his father, David H. Williams of Burlington, Vt., and partner Dawn O'Brien; his mother, Andrea (Deskie) Williams of Marlton, N.J.; his sister, Annabeth Williams, and his nephew Aden of Maple Shade, N.J.; and his brother, Jacob Williams, and his wife, Carlee, of Milton, Vt. Nathan is also survived by his grandfather, Edward Deskie; his dear cousins, aunts and uncles; and his beloved cat Bobtail.
The family is deeply grateful for the love and support from Nathan's friends on the West Coast during our tragic loss of this beautiful soul. Also to the Lairmont Manor in Bellingham and the wonderful staff for the beautiful memorial service they provided for Nathan.
Family, friends and others whose lives Nathan touched are invited to a memorial service, which will be held on Saturday, June 1, 2019, from 2-5 p.m. at the North Hero House Pier, North Hero, Vt., to reminisce, grieve, support each other and, of course, chat.