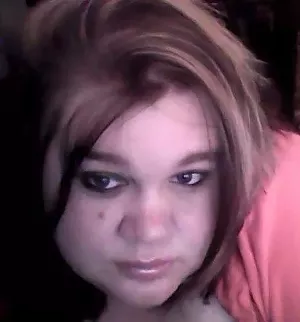 Michelle Lee Lampman, age 37 years, died suddenly Friday evening, January 22, 2016, in the Northwestern Medical Center.
Born in St. Albans on, December 26, 1978, she was the daughter of Lance and Lorie (Morgan) Lampman. She was a 1996 graduate of Missisquoi Valley Union High School and a lifelong member of the Abenaki Nation of Vermont and a member of the "Treat The Heart And Heal The Soul Women's Group." She will always be remembered as a very giving, devoted and caring mother.
Besides her parents Lance and Lori Lampman, Michelle leaves her daughter, Cheyenne Lampman; two sisters, Dawn and Tonya Lampman; a very special nephew whom she helped to raise, Matthew Boomhower Jr. as well as several aunts, uncles and cousins including a very special aunt, Louise Larivee and special cousin, Jessica Larivee all of Swanton.
She was predeceased by her paternal grandparents, Abenaki Chief Leonard "Blackie" and Lorraine Lampman and maternal grandparents, Donald and Donna Morgan.
A Funeral Service will be held Saturday, February 6, 2016, at 12 noon from The Kidder Memorial Home, 89 Grand Ave., Swanton. The Reverend Father J. Robert Spainhour will officiate.
Friends may call at the funeral home on Saturday, February 6, 2016, from 10 a.m. until the hour of the service.
Gifts in Michelle's memory may be made to the family, in care of, Lorie Lampman, 123 Lake St., Apt. A, Swanton 06588.
To offer private online condolences please visit: www.kiddermemorialhome.com