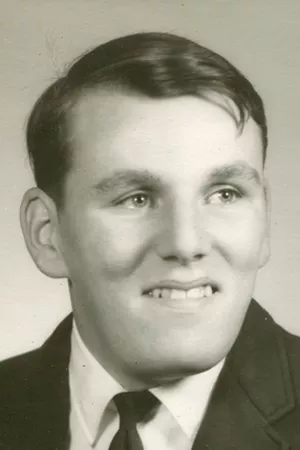 Michael J. Thomas, 60, a resident of Swanton and the Franklin County area for most of his lifetime, passed away unexpectedly Tuesday, May 1, 2014 at his home following an illness of many years.
Michael was born in St. Albans June 17, 1953 the son of William Thomas Sr. and the late Mary Ouimette Thomas. He attended St. Anne's Academy, Swanton Elementary School, Swanton High School and was a member of the first graduating class of Missisquoi Valley Union High School in 1971. He served with the US Air Force in North Carolina and on a radar station in the Brooks Range in Alaska during the Viet Nam War. He was also a member of the Vermont National Guard. Mike later worked for the Swanton Village Water Department. He next worked in construction with Wright and Morrissey and finally was associated with IBM until illness forced him to retire. He was a communicant of the Church of the Nativity of the Blessed Virgin Mary in Swanton, a member of the American Legion, Green Mountain Post #1 in St. Albans and of the Junior Chamber of Commerce in Swanton.
Michael is survived by his father, William Thomas Sr. and his wife Agnes of Bakersfield and three brothers; Mark and his wife Candy Thomas, Robert and his wife Ann Thomas, all of Swanton and Buddy Brow of Bakersfield.
In addition to his mother Mary, Mike was predeceased by a brother William Thomas Jr. on February 13, 2013.
Private services with full military honors will be held at the convenience of the family in the Thomas Family lot in St. Mary's Roman Catholic Cemetery.
Gifts in Michael's memory may be made to the Muscular Dystrophy Association of Eastern New York and Vermont, 1 Marcus Blvd., Suite 203, Albany, NY 12205.
Arrangements are under the direction of the Kidder Memorial Home in Swanton.
To offer private online condolences please visit: www.kiddermemorialhome.com