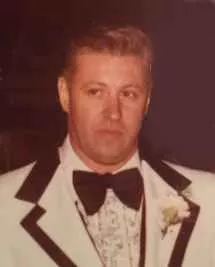 Maurice "Moe" C. Dansereau
Maurice "Moe" C. Dansereau a lifelong resident of this area, died early Friday, May 27, 2016, at the Northwestern Medical Center, surrounded by his loving family. He waited to pass on his mother's birthday and we take comfort in God's plan that his mother came to carry him, her angel, safely away on her birthday.
Maurice was born in St. Albans on March 10, 1940; he was the only child of the late Charles and Albertine (Quesnel) Dansereau. He was 76 years old.
On October 11, 1958, in Holy Angels Church, he married the true love of his life, best friend, and mother to his children, Veronica Beyor, who survives him.
Maurice attended Holy Angels School and after proudly serving in the Vermont National Guard, he later became a well-known meat cutter in the St. Albans area. He worked for several area meat markets, eventually owning and operating his own market, "Moe's Quick Stop and Custom Cutting" on Route 7, Swanton Road. Moe's skill with a knife and ability cutting meat was well sought out and admired by many. After selling the business, he worked for and retired from IBM.
Besides proudly serving in the Vermont National Guard, he was a longtime Deputy for the Franklin County Sheriff's Department. He was an avid fisherman and hunter and took great pride in his gun collection. Mostly he enjoyed being home with his wife and family, where he entertained them with his great sense of humor, which many of his family will carry on.
Survivors include his wife of 57 years, Veronica, of St. Albans; their children, Denise Leduc and her daughter, Danielle and her husband, David, and their daughter, Emma of Swanton, Kevin Maurice Dansereau and his wife, Lisa, and their son Brad Kevin Dansereau and his wife, Jennifer, of Franklin, Linda Wells and her husband, Scott and their daughter, Ashley, of St. Albans, Karen "Peanut" Burfoot and her husband, Jamie, and their son, Josh "Pooper" Burfoot , of St. Albans, Todd Dansereau and his wife, Jessica, of Mooers, New York and family in-laws, Sheila and Robert King, Morleen and Bruce Moss, Marsha "Punk" Ellison, Alma Sturges, their families and a special friend and neighbor, Eve Moss.
The family would like to thank the NMC Comfort/Palliative Care unit staff for their service and loving care they so willingly and effortlessly provided Moe. To Dr. Laura Lafreniere and her team of angels, we will be forever grateful.
Relatives and friends are invited to attend calling hours on Thursday, June 2, 2016, from 5:00 to 7:00 PM at the Heald Funeral Home, 87 South Main Street.
A Mass of Christian Burial will be celebrated on Friday, June 3rd at 2:00 P.M. at Holy Angels Church, 245 Lake Street, St. Albans, with the Reverend Maurice J. Roy as celebrant. Interment with military honors will follow in the family lot in Mount Calvary Cemetery.
Those planning an expression of sympathy are asked to consider the Palliative Care Program, Northwestern Medical Center, c/o Social Services, 133 Fairfield Street, St. Albans, VT 05478. Messages of condolence to Maurice's family are welcome at www.healdfuneralhome.com.