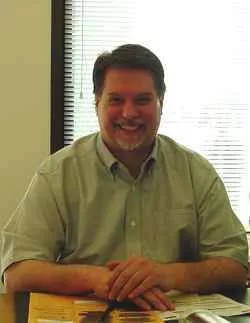 Matthew W. Brigham died, Tuesday, March 1, 2016, at the NWMC in St. Albans, after a long battle with cancer.
Born in Barre VT, November 5, 1959, the son of Sanford and Jane (Domey) Brigham, Matt was a lifetime resident of St. Albans. He was a 1977 graduate of BFA, St. Albans and received an Associate Degree in Business Management from Champlain College in 1979. He spent most of his career at the Chittenden Bank where he was promoted to Assistant Vice President. At the time of his retirement due to illness in 2015, he held the position of Senior Business Analyst at Peoples United Bank (formerly Chittenden).
Matt was a member of the Sons of the American Legion and St. Albans Elk Club and a "social" member of the VFW. He met many dear friends through these organizations and willingly volunteered his time towards the numerous charitable causes they sponsored.
Matt was an enthusiastic fan of the New York Giants, Boston's Red Sox and Bruins teams and faithfully wore the team colors on game days.
Matt was predeceased by his father "Sam" in 1987. He is survived by his mother, Jane, his sisters: Sybil (Michael) McShane of Montpelier and Lory Brigham of St. Albans; his brothers: John (Heather) Brigham, Brent (Diane) Brigham of St. Albans and Peter (Henriette) Brigham of Haarby, Denmark.
He is also survived by nieces and nephews: Constance, Elijah and Nathaniel Brigham of St. Albans and William (Amanda) Brigham of Lake Wylie, SC, Matthew McShane of Brighton, MA, Alexander and Elena Brigham of St. Albans, Natasha Brigham of London England and Phillip Brigham of Copenhagen, Denmark. He is also survived by many cousins.
Matt leaves special friends, John and Julie (LeClair) Smith and Dave Bruley, who were there for him throughout his illness. His family deeply appreciates their continuous care and numerous acts of friendship and kindness. Matt's sisters would like to give a special thank you to his friend Sally Thomas who took time away from her nursing duties to reminisce and make him smile during his last few hours.
Relatives and friends are invited to attend calling hours on Wednesday, March 9, 2016, from 2:00 – 4:00 and 7:00 – 9:00 PM at the Heald Funeral Home, 87 South Main St., St. Albans.
At Matt's request there will be no funeral services and interment will be private in the spring at the St. Albans Bay Cemetery.
In lieu of flowers, memorials may be made to the Franklin County Home Health Agency, 3 Home Health Circle, St. Albans, VT 05478 or the Jim Bashaw Catastrophic Illness Fund, c/o Northwestern Medical Center, Community Relations Office, 133 Fairfield St., St. Albans, VT 05478.
Messages of condolence to the Brigham family are welcome at www.healdfuneralhome.com