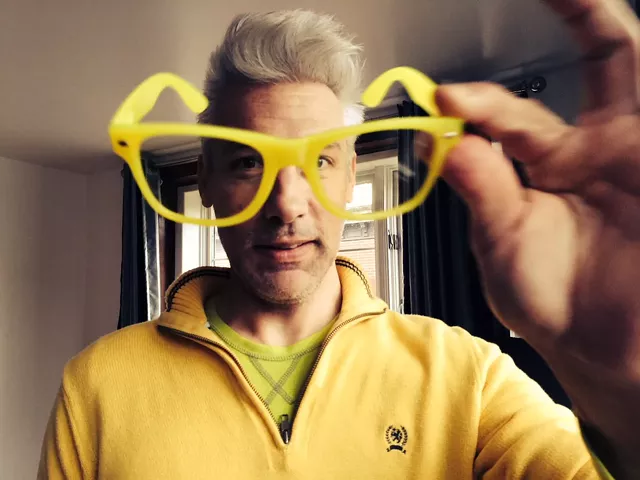 Diane Sullivan
Matthew Grant Thorsen
Matthew Grant Thorsen was called home to the gates of Valhalla on New Year's Day 2019, at the age of 51. He passed away peacefully at his home in Essex Junction, Vt., with the love of his life, Diane Sullivan, and his rescue cat Darkness by his side. He was a world-renowned photographer, Renaissance man and masterpiece of humanity whose life and art impacted all who knew him or his life's work.
Born in Point Pleasant, N.J., on October 10, 1967, Matthew traveled to many places, including France, Tibet, China, Nepal and Hanauma Bay, Hawaii, where he asked Diane to marry him with a ring made of raw rubies and meteorites. He enjoyed glam-camping with the "Campers" in the Champlain Islands and traveled the world taking photographs. Matthew has photographed countless people and their moments, documenting and contributing to Vermont's cultural history. He has taken so many photographs that chances are he took your picture, and you probably had a really good time when he did it.
Matt and Diane lived and created many years in the legendary "artist compound" and garden on the corner of Church and Maple streets in Burlington and ultimately made their home the "Minky Manor" in Essex Junction.
The thousands of portraits he took never ceased to amaze those who witnessed his work and how he lived. He worked as the lead photographer for Seven Days since the newspaper's inception in 1995, winning several local, national and international photography awards. Matt was a pioneer of the "selfie," and he covered every aspect of life and portraiture while documenting the lives of Vermonters. He offered an uncommon, edgy, innovative and revered perspective on our community.
Known as Mub, Thor and Thorsen, and called a handsome genius, a crazy uncle and an eccentric weirdo, Matt was capable of everything. He played drums and the harmonica, mastered carpentry, gymnastics, soccer and skateboarding — if you could name it, he could do it. He believed in "making stuff" and was a consummate creator. He was superhuman in his talents and work ethic. He will be remembered for being prolific, stylish, extremely handsome, funny, quiet, personable, original and an unforgettable friend. He donned a self-imposed brand on his chest that read "T-R-Y." Matthew was proud that Bernie Sanders said of him, "That guy's from outer space."
Matthew is predeceased by his father, George Thorsen; his grandmother Alice Miller; his in-laws Minky and Thomas Sullivan; and his beloved cat Ovid. He is survived and infinitely loved by his mother, Jeanne Britch; brother George Thorsen Jr.; his sisters Kathe Thorsen Steiner and Donna Thorsen Redd; his Sullivan in-laws Monica, Marie, Mark and Leila; and his nieces Sarah (husband Tommy), Hannah, Rachel and Caitlin, and nephews Michael and Tommy.
Matthew loved all animals and is survived by his special animal friends Esteban Buddy Christmas Pickle, Shogun the Magnificent, Lamar G. Sturgis, Darkness, Edna, Trixie, and the many squirrels, blue jays, cardinals, hummingbirds and foxes that visited the gorgeous wonderland of a backyard and home he lovingly created and cultivated with his best friend, muse, wife, soul mate, and life partner, Diane Sullivan. Diane was truly the love of his life and the center of his heart, world and artistic vision.
He greatly impacted the lives of his many dear friends who loved and admired him, including the Campers, the Compounders, Everybody's Favorite Irish Drinking Songs Band and countless others.
Diane would like to thank visiting nurse Gale Smith, personal health care adviser Nurse Meghan Brooks, the team at the McClure Miller Respite House, and the many admirers who have written tributes and shared testimonies, portraits, drawings and overall love for this enigmatic, beautiful man.
In lieu of flowers, please donate to a charity of your choice, be nice to an animal or wear something snazzy. A celebration of Matt's life is planned for early summer 2019.
"Everything in the world changes, and nothing is ever gone."
— Diane Sullivan