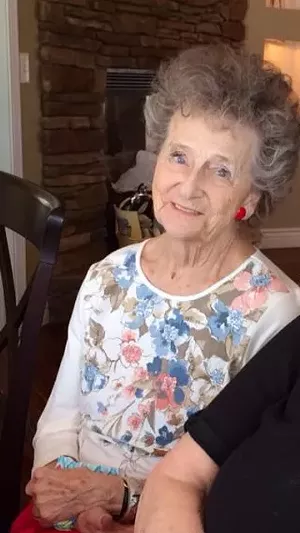 Mary Rita Blanchette, 86, of South Burlington passed away peacefully with the support of her loving family at the Vermont Respite House on February 23, 2016.
Mary was born on July 1, 1929 in Montreal, Quebec, Canada. She was the daughter of Joseph and Nora Tessier. She grew up on a farm in Ormstown, Quebec, where she developed a deep love for animals, especially dogs. She attended Catholic school and upon graduation she worked at Eaton's in Montreal for many years. She then was fortunate to travel throughout the United States as an Au Pair. She settled in Burlington, VT where she met the love of her life Raymond (KoKo) Blanchette and they were married on 4/11/1955. She was delighted to have devoted her life as a housewife and mother to their son. She was very proud to work summers in the gift shop at the Shelburne Museum and also for 20 years at the South Burlington Voting Polls when it was election time. She loved to travel and enjoyed going to Hawaii, Florida and especially Old Orchard Beach, Maine with her family.
Mary was always full of life and a truly loving and caring mom, mother in law, memere (mem) and friend who will be deeply missed by all who knew and loved her. Mary treasured every moment she spent with her family. Mary leaves behind her beloved son, Mark and his wife Maria, two grandchildren, who both meant the world to her. Her granddaughter Nicole Kozlowski and her husband Matt and grandson Scott. She was predeceased by her parents, her very special Aunt Hilda and her husband Raymond Blanchette.
Mary's wishes are for a private family service. Arrangements are in the care of Ready Funeral Home, 261 Shelburne Road.
A very special heartfelt thank you to Dr. Jaina Clough, Karen Rounds and to all the wonderful staff at the VT Respite House who helped make Mary's last days on this earth with us complete and peaceful.
In lieu of flowers, please make donations in her name to the Humane Society of Chittenden County 142 Kindness Court, South Burlington, VT 05403 or the Vermont Respite House 99 Allen Brook Road, Williston, VT 05495.