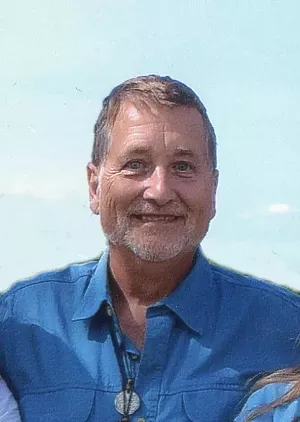 Mark S. Wiley, 61, a resident of this area for most of his lifetime passed away unexpectedly Tuesday afternoon, August 5, 2014 at the Northwestern Medical Center in St. Albans with his wife, Donna at his side.
He was born in Rochester, NY, May 21, 1953 the son of Thomas R. Wiley II and Grace (Strong) Wiley. Mark was a 1971 graduate of BFA, St. Albans and on July 6, 1974 he married the former Donna Marie Jones. He was associated with Eveready Battery in St. Albans for over 20 years, retiring in the late 90's.
Mark was very proud of his Blackfoot Indian roots and in the home he loved by Lake Champlain he had many Indian artifacts, pieces of artwork and spent many peaceful hours listening to Indian music.
In addition to his beloved wife of over 40 years, Donna, Mark is survived by his mother, Grace Grassadonia, his brother, Thomas R. Wiley III and his wife Judy, his sister and her husband, Sarah and Terry Davis and his brother-in-law, Rodney "Skip" Lanoue all of Orange City, FL, his father, Thomas, of New York, two God-daughters; Kyra Paquette-Wiley and Rachel Gagne, his devoted canine companion, Merta and several aunts, uncles, cousins, nieces, nephews, great nieces and nephews and one great-great nephew.
Mark was predeceased by a sister, Helen Lanoue.
Private services will be held at the convenience of the family.
Gifts in Mark's memory may be made to The Jim Bashaw Cancer and Catastrophic Illness Fund, Northwestern Medical Center, Community Relations Office, 133 Fairfield St., St. Albans 05478 or to the American Heart Assn., Vermont Office, 434 Hurricane Lane, Williston 05495.
Arrangements are under the direction of the Kidder Memorial Home, 89 Grand Ave., Swanton 05488.