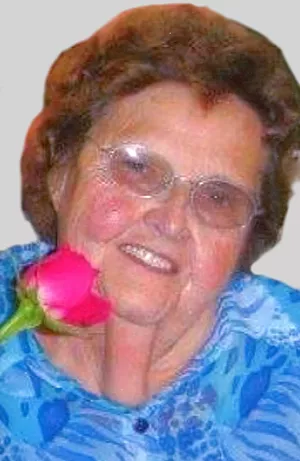 Marilyn Pelkey Sherman, age 78 years, a lifelong area resident died late Thursday evening, August 27, 2015, at The Starr Farm Nursing Center in Burlington with loving family at her side.
Born at home in Highgate Falls on, March 11, 1937, she was the daughter of the late Foster Alfred and Thelma Eliza (Stewart) Pelkey. She attended Highgate schools and on June 16, 1961, was married to Roland Abraham Sherman who predeceased her on, November 9, 1989.
In addition to her responsibilities as a wife and mother, Marilyn found time to be active in the Abenaki Nation of Vermont where she was a member of the Abenaki Tribal Council and worked with the Abenaki Youth Group. She was also an area spokesperson for Cystic Fibrosis organizing many benefits and raffles. In earlier years she worked as a personal assistant for Mr. and Mrs. Tyler as well as assisting with many other chores at The Tyler Pace in Highgate Springs.
Marilyn was the devoted mother of three children, Foster Sherman and his wife Sheryl, Anson Sherman and wife Holly and Kelli Sherman and life partner Nelson Snide all of Highgate. She was also the grandmother of six; great grandmother of five as well as being a mother to all the neighborhood children. She will be missed dearly by many. Marilyn also leaves her sisters, Anelda Robtoy of Berkshire, Virginia Hakey of Highgate and Janet Garrison of Swanton; a brother, Stewart Pelkey of Enosburgh as well as many nieces, nephews and cousins.
Besides her parents and her husband Roland, Marilyn was predeceased by two sisters, Rosalie Machia and Mary LeFleur.
A Funeral Service will be held Tuesday, September 1, 2015, at 2 p.m. from The Kidder Memorial Home, 89 Grand Ave., Swanton. Mr. Jeff Benay will lead the service. Interment will follow at the Sherman family lot in St. John's Episcopal Cemetery in Highgate Falls,
Friends may call at the funeral home on Tuesday from 1 p.m. until the hour of the service.
Gifts in Marilyn's memory may be made to the Abenaki Youth Group, Circle of Courage, 49 Church St., Swanton, 05488.
To offer private online condolences please visit: www.kiddermemorialhome.com