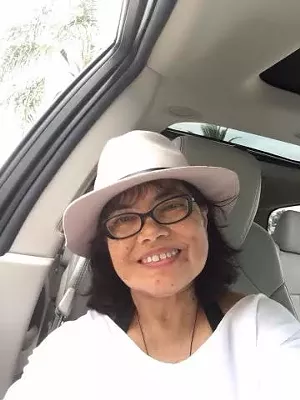 Courtesy
Marilou Estacio
Marilou Estacio passed away the night of July 18, 2022. She was born April 9, 1960, in the Philippines. She came to Vermont wanting to start fresh and provide for her family back home. While here, she built a home with her partner, Jamie, and his son Michael. After Marilou's double-kidney failure, her sister Emma was flown from the Philippines to Vermont to donate her kidney. This gave Marilou the opportunity to live 30 more happy years and the strength to fulfill her desire to be reunited with her son Jhammar. From that moment forward, her circle of family and friends grew in Vermont, where many happy memories were shared.
To her family, she was known as Ma, Owa, Telula, Loi, Tita Malou and Lola. Most of you know her as Mary, the heart of the Dutch Mill Family Restaurant. From the moment you walked in the restaurant, she would take care of you. She may have shown it in her own fiery way, but she would always make sure you felt welcomed. She was the same way with her own family, filling their hearts with the passion and kindness she displayed every day.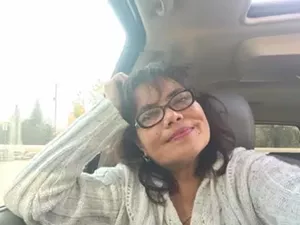 Courtesy
Marilou Estacio
With the family continuing to grow, her sons Jhammar and Michael brought new joy into her life: her grandkids. Her first priority was always family, whether here or in the Philippines, and she never chose between the two. She would never pass up an opportunity to spend time with the people she loved. She would want us to focus on the good, the laughs and the little things — celebrating her and all the memories shared. Teaching us to love hard, she spread her kindness and endless generosity everywhere she went. She made the world a better place and will be forever missed by every life she touched.
Marilou is survived by the Estacio, Bissonette, Cruz, Martel, Antonio and Bermejo families. A funeral mass will be held at St. Catherine's Church in Shelburne, Vt., on July 23, 2022, at 1:00 p.m. The family requests memorial tributes be directed to Marilou's funeral fund to assist with expenses. Monetary donations can be made through Jhammar Cruz's Paypal (
paypal.com/paypalme/inmemoriesofmarilou
) and Venmo (@jhammarcruz).