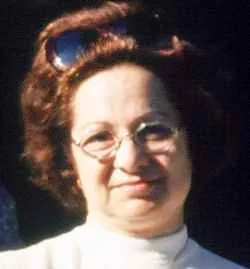 Maria (Mary) Sirois passed away peacefully, January 26, 2017, with her loving family at her side.
She was born August 20, 1928, in Jackson Heights, NY, the daughter of Italian emigrants Vincenzo and Maria Rose Biancavilla. She lived most of her adult life embracing the challenges of raising her only son Jon-Pierre (J.P.) as a single parent in Rochester, NH. Mary was blessed with the support from the Sirois family, friends, and community members.
Mary was a resilient and prudent woman. She took unfortunate circumstances and found constructive ways to carry on. She lived and taught the values of hard work, manners, etiquette, planning, and saving for what you want. In Mary's early years she was an accomplished executive secretary in the 50's for an international company in Manhattan New York. She lived the exciting times of that era and loved going to shows and plays all the while providing for her parents.
In her spare time Mary enjoyed sewing and gardening. She made special clothes for family; her sisters communion and prom dresses, gowns for a family wedding party, and her son had the hippest pair of patched jeans in the sixties. Mary touched people's lives with her acts of thoughtfulness. She was also a gardener in the true sense of the word. Mary was known for her green thumb, as she would amazingly nurse her friend's lifeless plants back to flourishing health. One proud moment during a family event was finding a hidden nine-pound zucchini in her garden. Mary retired after 35 years from a fulfilling career as a lead teller in a small town bank where everyone loved her and knew her warmly. She always had the longest line just so people could chat with her.
Mary comes from a loving family of whom she so endeared – her husband: Carl, son Jon-Pierre (J.P.), daughter-in-law Renee, grandchildren: Brittany-Lee, Brandon and his wife, Taryn, brother: Dominick (Jimmy), and sister: Giovannina (Jenny). Mary has many Nephews, Nieces, and extended family.
Mary's family expresses their deepest thanks to the staff at Our Lady of the Meadows for giving such attentive and understanding care. There is a special place in our hearts and in heaven for the Doe family and their blessed caregivers at Our Lady of the Meadows in Richford Vermont; they filled her soul with love and eased her journey with peace as she passed on to be with our Lord Jesus. Lastly we are so grateful for Mary's wonderful daughter in law Renee and Granddaughter Brittany who have always been by Mary's side.
Private Christian Services will be held in Richford Vermont at the family's convenience.
Condolences to the family can be sent to: lifeisgood.101@aol.com