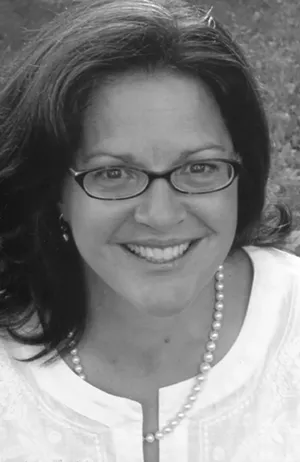 Maria Dolores "Loli" Berard
Maria Dolores "Loli" Berard passed away with grace after a courageous battle with Amyloidosis on Tuesday, August 4, 2015 at the age of 55, surrounded by her family's love. She is now reunited with her son, Jason A. Berard.
Born in Havana, Cuba on June 10, 1960, Loli was the fifth child of seven to Pedro Barquin and Luisa Olagorta Barquin. She grew up in Miami, FL and Manila, Philippines before moving to Vermont to attend UVM. It was in Burlington that Loli met her husband of 32 years, Roger E. Berard, and began building their life and family together. Once establishing their home in St. Albans with four children, Loli founded and co-owned the successful children's clothing brand, Loli of Vermont, for which she received the Franklin County Business and Professional Women, Woman of Achievement Award. This was only the beginning.
Dedicated to education, social justice, and equality, Loli tackled every opportunity with gusto, and fought always to support youth voice, promote excellence and equity in education and create life long learning opportunities. She achieved her BA in Psychology from JSC, her Masters of Education, Educational Leadership & Policy Studies from UVM, and participated in the Snelling Center for Government's Vermont Leadership Institute. Most recently the VT-Regional Coordinator of Franklin Grand Isle Building Bright Futures, Loli was the Principal of the Alburgh Community Education Center, the School and Community Coordinator for Franklin Central Supervisory Union (FCSU), and involved with Project New Beginnings, Everyday Democracy, Youth in Transition, Franklin Grand Isle United Way, and BFAUHS Northwest Technical Center. With over 15 years of teaching experience, community service and development, and civic engagement, Loli was connected, loyal, passionate, determined, and loved by the community she created.
Along with her adoring husband Roger, Loli continues to guide her sons, Roger A. Berard, Lucas A. Berard, and her daughter, Sophia A. Berard and fiancé Luke Gellatly with strength and will of heart. She is loved and missed by her family Maria, Richard, and Ari Arratia, Pedro and Betty Barquin, Maipi, Richard, Christopher, and Devin Deraney, Jose, Lana, Tristan, Gabriella, and Alesio Barquin, Maite and Alan Brace, Pablo and Victoria Barquin, Gilles, Jeannine, Paul, and Lynne Berard.
A memorial service will be held Saturday, August 8 at 11:00 am by Father Morris J. Roy at Holy Angels Catholic Church, followed by a celebration of her life at her home. In lieu of flowers, please consider contributing to the "Dream Big Memorial Fund" at www.gofundme.com/6fa4wew4.
To offer online condolences please visit: www.kiddermemorialhome.com