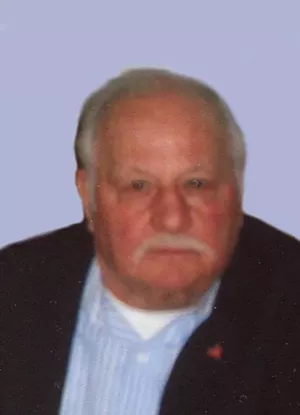 Marcel O. Beaulieu, age 76 years, passed away Friday afternoon January 17, 2014, at the Northwestern Medical Center in St. Albans, VT.
Born at home in Highgate Springs, VT on September 23, 1937, he was the son of the late Albert and Blanche (Thibert) Beaulieu.
Following his graduation from high school Marcel enlisted in the US Army serving a tour of four years with the Hell on Wheels Infantry in Germany and returned home with a degree in auto mechanics and welding. He became employed at the former Fonda Container Corp. and advanced to Supervisor of Maintenance and retired after 42 years of service. He was also a master building contractor and built many beautiful homes throughout the area. He enjoyed beautiful cars, hunting and riding his Harley. Marcel was a member of the American Legion, Green Mountain Post #1, St. Albans as well as the Patriot Guard Riders.
He was married to Dorothy (Mayo) on August 20, 1966. In addition to his wife Dorothy of Swanton, Marcel leaves four sisters, Dolores (late Renald Breault), Georgette (Gilles Bourbeau), Denise (late Bernard Barewicz) and Jeannette (late Serge Lacoste); two brothers, Lawrence (Clarice) and Fernand (Joanne) and many nieces, nephews and friends.
He was predeceased by two brothers and three brothers-in-law.
Funeral Services with full military honors will be held and announced in the Spring. Interment will be at the Beaulieu family lot in St. Mary's Roman Catholic Cemetery.
At Marcel's request there will be no public calling hours.
Gifts in Marcel's memory may be made to your favorite charity.
A huge thank you goes out to the ICU staff and Medical - Surgical Unit at the Northwestern Medical Center for their professional care of Marcel and the compassion shown to his family.
Arrangements are under the direction of The Kidder Memorial Home, 89 Grand Ave., Swanton 05488.