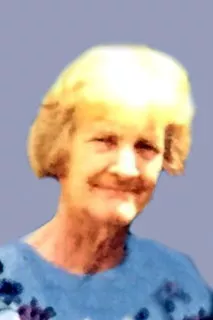 Madeline "Maddie" Maskell
Madeline "Maddie" Maskell, age 75 years, died early Saturday morning, August 13, 2016, at her Highgate Springs home with loving family at her side.
Born in Northfield, Vermont on, January 14, 1941, she was the daughter of the late Francis and Mildred (Blay) Delude. She graduated in 1959 from Northfield High School and on, July 18, 1959, was married to Cassius Maskell who survives her.
Maddie had been associated for nearly 30 years with The Tyler Place Family Resort in Highgate Springs and in earlier years also worked for Thermal Wire, Champlain Cable and Lucille Farms. Family was first throughout Maddie's life but she did love her birds as well as her dog Molly and all animals in general. She enjoyed her trips to the Akwesasne Mohawk Casino and was known for her beautiful gardens. She was a member of the Veterans of Foreign Wars, Charles DaPrato Post 778 Auxiliary in Swanton.
In addition to her husband Cassius of 57 years, Maddie leaves four sons, Mark "Zeb" Maskell and his wife Tracie of Highgate Springs, Anthony "Tony" Maskell and friend Ruth Gleason of Highgate Center, Greg Maskell and wife Gretchen of St. Albans Bay and Shawn Maskell and friend Erin Lewis of Highgate Springs; grandchildren, Brandy, Meghen, Cody and wife Casey, Mark Jr., Ryan and wife Brandi, Kyle, Tyler, Alex, Carson, Calypso, Levi and Ryan; five great grandchildren; a daughter-in-law, Frankie Maskell of Swanton; two brothers, Reginald Delude and wife Carol of Northfield and Francis Delude Jr., of Highgate Springs; three close friends, Hilda Maskell, Beverly Champagne and Kathy Champagne; several nieces and nephews including a special nephew, Bruce Grandchamp and his wife Julie.
Besides her parents Maddie was predeceased by a son, Steven J. Maskell on November 16, 2008; two sisters, Doris Luce and Janice Delude and a brother Albert Delude.
Friends may call at The Kidder Memorial Home, 89 Grand Ave., Swanton on Friday, August 19, 2016, from 3 to 6 p.m.
A time of sharing will take place at 6 p.m. followed by a celebration of Maddie's life at her late home, 190 Lime Kiln Road in Highgate Springs.
Gifts in Maddie's memory may be made to the American Cancer Society, New England Division, 55 Day Lane, Williston 05495.
To offer private online condolences please visit: www.kiddermemorialhome.com
802-868-3331