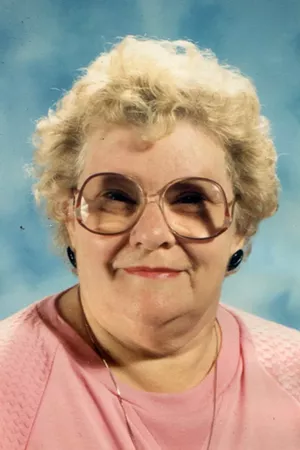 Lucille Berger Waine, age 94 years, a resident of this area for all of her lifetime died early Sunday morning, September 11, 2016, at the East Highgate home of her longtime friend and companion of 35 years, Gerard Paul Desorcie.
Born in Saint Albans on, May 23, 1922, she was the daughter of the late Joseph Edward and Lillian Grace (Chicoine) Berger. She attended the former Saint Mary's High School and worked as a bookkeeper and manager for the Plant and Griffith Lumber Company. She was married in 1954 to Paul Wain who predeceased her.
She will be remembered as a strict taskmaster who always had things running perfectly. She loved buying clothes and was a regular supporter of the former Lorraine's Women's Fashions in St. Albans. She also volunteered as a Foster Grandparent.
In addition to her friend, Gerard Paul Desorcie of East Highgate, Lucille is survived by three nephews and their spouses, Michael Firkey and Roxanne and Ronald Firkey and Ann, and Gary Grew and Irene and a niece, Gaila Bouthillier and Robert. She also leaves the children of her Aunt Blanche (Chicoine) Boudreau, George and Denise Boudreau, Bernard Boudreau, Monique Marcoux, Cecile Marcoux and Lorraine Audet and brother-in-law, William Lang.
Besides her parents and husband Paul Waine, Lucille was predeceased by three sisters, Carmen Firkey, Rita Cross and Gloria Grew; brothers and sisters-in-law, Roy and Jeannette Waine, Joreen and Dr. Walter Johnson and Betty Lang.
Paul and Lucille's family extends their sincerest appreciation to the management and staff of the Franklin County Home Health Agency for all of the loving care provided to Lucille during her illness and also to Marcia Brown for her caring assistance.
A Funeral Service will be held Friday, September 16, 2016, at 12 noon from The Kidder Memorial Home, 89 Grand Avenue Swanton. Father Luke P. Austin will officiate. The Rite of Committal and Interment will follow at the Desorcie family lot in Saint Louis Roman Catholic Cemetery in Highgate Center.
Friends may call at the funeral home on Friday from 10 a.m. until the hour of the service.
Gifts in Lucille's memory may be made to the charity of your choice.
To offer private online condolences please visit: www.kiddermemorialhome.com