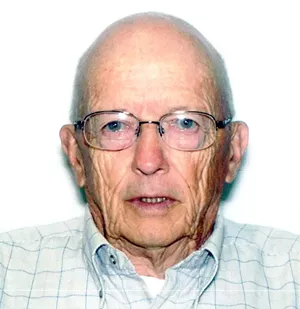 Lloyd Lake Collins passed away on Feb 26th in Stuart Florida
He was born on May 5th 1933 to the late William and Ella (Helen) Collins of Alburgh Springs.
Lloyd is survived by his wife of 55 years Lorraine (Vosburg) Collins formerly of Clarenceville, Quebec and their three children, Julie, Myron and his wife Louanne, Michael and his wife Rose, along with his sisters Audrey, Ann, his brother Earle and his wife Grace, along with his grandchildren, Joyce Roach, William Collins, Sean Collins, Jacob Collins, Nicolas Collins and Eryn Collins; great grandchildren, Rhiannon and Ragan Roach and nieces, nephews and many friends.
Lloyd loved his family, traveling and spending time with his wife in Florida. He went to high school in Alburgh where he graduated in 1951 and went on to The Randolph Agriculture College. Lloyd and Lorraine were married in Miami Florida on Jan 21, 1961. That same year he enrolled in the Miami Barber College and worked as a barber until 1965 when they moved back to Vermont. He then worked for IBM in Essex Vermont for 26 years, retiring in 1991. In Swanton he was a devoted parishioner of Nativity of the Blessed Virgin Mary – Saint Louis Parish and often volunteered at the parish Bingo. While wintering in Florida he and Lorraine attended Saint Christopher's Church in Hobe Sound.
The Liturgy of Christian Burial will be celebrated privately at the convenience of the family from The Church of the Nativity of the Blessed Virgin Mary. Father Luke P. Austin will be the celebrant and homilist. The Rite of Committal also private at the family's convenience will take place in Saint Mary's Roman Catholic Cemetery.
Arrangements are under the direction of The Kidder memorial Home, Swanton, 05488.
To offer private online condolences please visit www.kiddermemorialhome.com