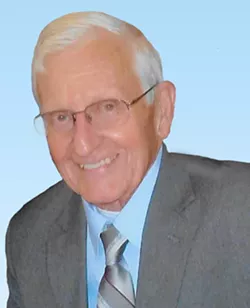 Leon Richard "Dick" Paquette
Leon Richard (Dick) Paquette passed peacefully with his wife and family by his side on November 3, 2016, after a courageous battle with cancer.
He was born on March 21,1939 in Burlington,VT. He graduated from Cathedral High School, went on to get a business degree from Champlain College.
He married the love of his life Pauline (Thilbault) in 1958. Enjoyed 58 wonderful years raising their family in Colchester. He is blessed with his four children and their families. Rich and Linda Paquette, Laurie and Lenny Dubuque, Sadonna and Bruce Delibac, and Rita and Dave Montgomery. Nine grandchildren, Josh, Jake, Kyle, Rachel, Jess, Traci, Nick, John-Paul and Kassy, and six great grandchildren.
He was the owner of Shadow Cross Farm, which proudly continues today, with 76 years serving the community. He was proud of implementing the Vermont Seal of Quality, helping family businesses to this day. He was past president of the Vermont Poultry Association. He was past president of Chittenden County Farm Bureau Trustees. Dick was a hard worker and took pride in treating all his customers as family.
Dick took great pride in donating over 60 gallons of blood to the American Red Cross.
He was passionate about serving the town of Colchester on multiple boards. He served on the select board (20 years ), school board (20 years), and planning commission (4 years). He was always willing to listen to any residents concerns. He is survived by his brothers: Ron and Priscilla, Raymond and his partner Karen, Kevin and Jackie, David and Liz, John and Sue, Dante. His sisters: Ann (Birdie) and David Knudson, Michelle, Mary, Resa and Brian Neilson.
We want to express our gratitude to Baird 6, Shep 4, his surgical team and his oncologist team at the University of Vermont Medical Center for their compassionate care given to Dick and his family, making the journey easier. In lieu of flowers please donate to your favorite charity in Dick's name.
A Mass of Christian Burial will be held 10:00 am Saturday November 12, 2016 at St. Francis Xavier Catholic Church. A gathering will follow from 11:30 am to 1:00 pm at LaVigne Funeral Home and Cremation Service. Burial will be private. Condolences may be shared at lavignefuneralhome.com.