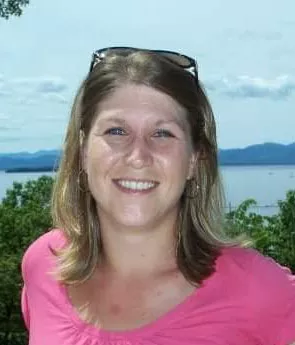 Kimberlee M. Nulty, 35, of Burlington passed away unexpectedly at her home on Sunday, December 13, 2015.
She was born in Burlington on April 30, 1980 the daughter of William and Angelina (Olio) Nulty. She was a graduate of Champlain Valley Union High School class of 1998 and attended Champlain College. She was employed as a legal Assistant for Bergeron, Paradis & Fitzpatrick Law Office.
Kimberlee shared her grandmother and mother's passion for dance, both performing and teaching. She loved taking Max to Indian Brook for hikes and enjoyed time with family and friends.
She is survived by her parents, Angelina and William Nulty of St. George; a sister, Jennelle Gallagher & husband Dean of Colchester; a brother, Corey & wife Denise Nulty of St. George; aunts and uncles, Albert & Barbara Olio, Jeanne Thomas, Wanda & David Wheelock, Larry & Donna Gratto, Timothy & Patricia Gratto, Thomas Gratto, Patricia Gratton, Robert DeForge, Mary & John Antonicci and Paula & Marcel Fortin; nieces and nephews, Dakota & Alexis Persons,Gage & Kali Nulty; also several cousins. She was predeceased by her grandparents, Walter & Pauline Nulty and Albert & Cecile Olio; also an aunt and uncle William Gratton and Marie DeForge.
A Mass of Christian Burial will be celebrated on Friday, December 18, 2015 at 11:00 am in St. Jude Roman Catholic Church in Hinesburg. Burial will be at the convenience of the family. Those who wish may make contributions in her memory to the Humane Society of Chittenden County, 142 Kindness Court, South Burlington, VT 05403. Visiting hours will be held on Thursday from 4 to 7 pm in St. Jude's Parish Hall in Hinesburg. Arrangements are in the care of the Cremation Society of Chittenden County, 261 Shelburne Rd., Burlington. To send online condolences, please visit www.cremationsocietycc.com.