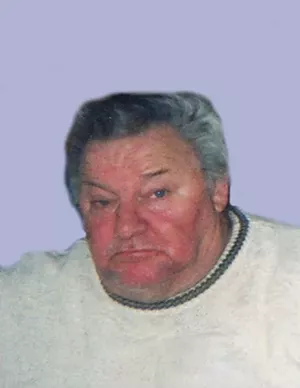 Kenneth Alfred Thompson, age 71 years , a resident of the Sheldon community for most of his lifetime and more recently of Swanton Village died very unexpectedly Friday evening, November 8, 2013, at his New St. home following a heart attack.
Born in St. Albans on, July 14, 1942, he was the son of the late Clifford and Virginia (Billows) Thompson and attended St. Albans schools. For several years Kenneth has been employed as projectionist for the St. Albans Drive-In Theater. Earlier he had worked on various Franklin County farms. His most favorite hobby was taping and recording movies.
He leaves his daughter, Millie Shedrick and husband Daniel of Swanton; two sons, Brian Thompson and his wife Shawna of Louisville, KY and Kenneth Thompson and his companion Amie Gagne of Swanton; seven grandchildren, Joseph, Brian, Misty, Chelsea Mae, Kenneth, Destiney and Ashley; three sisters, Catherine Hattrick of Swanton, Shirley Machia of Enosburgh and Gloria Glidden of Sheldon; two brothers, Richard and Carl Thompson as well as several nieces and nephews.
A gathering for family and friends will take place at Millie's home at 134 A Grand Ave., in Swanton Village on Tuesday, November 12, 2013 at 10:a.m.
Gifts in Kenneth's memory may be made to the family to assist with funeral expenses, in care of, Millie Shedrick, 134 A Grand Ave., Swanton 05488.
To offer private online condolences please visit: www.kiddermemorialhome.com
Arrangements are under the direction of The Kidder Memorial Home, 89 Grand Ave, Swanton 05488.