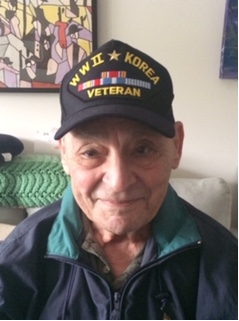 Julian Joseph Jaffe, a longtime resident of Burlington, passed away at the McClure Miller Respite House on July 31, 2019. He was born February 17, 1926, in Bronx, N.Y., to Paul and Frieda (Schall) Jaffe. The family moved to a farm in East Hampton, Conn., in 1935, at the height of the Great Depression. Times were very tough, and Julian developed a strength and resilience that would carry him through 93 years of life. Julian served in the Navy during World War II and graduated at the top of his class at the University of Connecticut in 1949. The GI Bill enabled him to earn his master's and PhD at Harvard. His doctoral thesis described a landmark discovery in his scientific research that led to progress in the fight against many diseases, including cancer.
Julian was awarded a Fulbright Scholarship in 1953. He taught biology at Brown and Yale, and in 1961 became a professor of pharmacology at the University of Vermont, where he taught and did research in tropical medicine until his retirement in 1989. As Julian was a well-respected expert in his field, his lab was chosen by the World Health Organization as a training site for post-doctoral pharmacology students from developing countries in Africa and Asia, where parasitological diseases affected millions of people. He was honored by UVM as a University Scholar in 1985.
After retirement, Julian was busier than ever, volunteering for the Red Cross and recording textbooks for visually impaired students. He was a talented artist, and his favorite medium for years was needlepoint and rug hooking. Rather than use a kit, he would design everything himself — wall art, pillows, and rugs of all shapes and sizes.
Julian was proud of his Jewish heritage and had vast knowledge of Jewish history and the Yiddish language. He loved the natural world, gardening and birdwatching. He was an avid reader and loved doing crossword puzzles. He will be remembered for his keen intellect, his sense of humor and prowess in telling jokes and stories, and his love of pretzels and spicy food.
He is survived by Joy (his wife of 66 years), four children and three grandchildren, whom he adored. There will be no visiting hours. The family is holding a private service. Donations in his memory could be sent to one of his favorite organizations, Doctors Without Borders, msf.org.