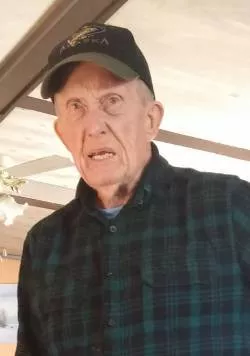 St. Johnsbury/Alburgh – Jon M. Lewis passed away Sunday, October 15th, 2017, at the home of Bonnie and David Clark in St. Johnsbury.
Jon was born in Plattsburg, New York, on December 30th, 1939, he son of the late William and Evelyn (Hill) Lewis. Jon was 77 years old.
Jon graduated from Alburgh High School in 1958. He went on to work at Pratt and Whiney and General Electric as a machinist and mechanical inspector. He was an avid outdoorsman, especially hunting and fishing as well as an avid sports fan, playing baseball and boxing.
Survivors include his children, Michael Lewis and Margaret Lewis, his caregivers, Bonnie and David Clark and friend, Shelia Hilliker.
In addition to his presents, Jon was predeceased by his son, Mathew William Lewis in 1980.
A graveside funeral service will be held at the Alburgh Center Cemetery, Center Cemetery Road on Thursday, November 2nd, 2017, at 11:00 A.M. with the Reverend Megan Stowe officiating.
Assisting the Lewis family is the Heald Funeral Home, where messages of condolence to Jon's family are welcome at www.healdfuneralhome.com.