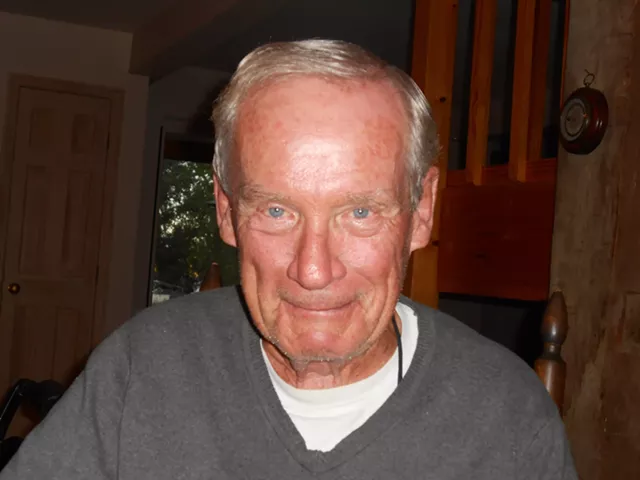 John Joseph Duffy Jr., age 85, died on February 27, 2020, in Burlington surrounded by his loving family. John was born and raised in Trenton, N.J., but without question, he was happiest on or near the shores of Lake Champlain. John was a resident of South Hero and then Isle LaMotte for more than 45 years, and for him a good day involved fishing, a duck blind or just sitting on the porch looking at the water, plotting the next day's adventure.
When he was not indulging in outdoor pursuits, John was one of Vermont's foremost historians. He was a graduate of Georgetown University and the University of Vermont. Upon completing his PhD at Syracuse University, he made it a goal to return to Vermont permanently.
After stints on the faculty at Rider University, University of Maryland College Park, Rensselaer Polytechnic Institute and the University of New Hampshire, he returned to Vermont in 1971 to serve as the director of the Vermont Historical Society. He later joined Johnson State College, first as dean of humanities and then as professor of English and the humanities, becoming emeritus faculty in 1990 upon his retirement. He became active in the faculty union at Johnson, eventually serving as the president of the Vermont Federation of Teachers.
Upon his retirement, he began a prolific period of research and writing, producing several books on topics in American and especially Vermont literary and cultural history. He cowrote Inventing Ethan Allen with longtime friend and collaborator H. Nicholas Muller III and was the chief editor of Ethan Allen and His Kin: Correspondence 1772-1819. He was also the coeditor of The Vermont Encyclopedia with Samuel B. Hand and Ralph H. Orth. His final book, The Rebel and The Tory, will be published this spring.
He also served as the chair of the Vermont Fish and Wildlife Board in the early 1980s and was elected side judge in Grand Isle County, where his proudest accomplishment was the renovation and restoration of the courthouse in North Hero.
John is survived by his wife of nearly 59 years, Barbara, and his daughters Arline Duffy of Burlington and Sarah Duffy (Timothy Duffy) of South Burlington. Whether it was a theatrical performance, a soccer game or a great dinner conversation, nothing gave him more joy than his grandchildren, Emma Rose and Caitlin Balón and Liam Duffy. He is predeceased by his parents, John and Agnes Duffy; brother James G. Duffy; sister-in-law Diane P. Duffy; and son-in-law Daniello G. Balón. He also leaves behind many good friends and hunting buddies near and far.
Arrangements are in the care of Stephen C. Gregory and Son Cremation Service (gregorycremation.com). The family is extremely grateful to the wonderful team who cared for John, including Nancy Scagnelli at Eldercare Connections of Vermont; Dr. Samuel Stoyak; the Bayada hospice team; and, most especially, Allen and Doreen Robinson, Donna Weismann, and in the last few weeks Julie Beaudry.
A celebration of John's life will be planned for summer by Lake Champlain, just as he would want it. In lieu of flowers, donations can be made in his memory to the Vermont Historical Society, 60 Washington St., Barre, VT 05641 or online at vermonthistory.org/donate or to the UVM Friends of Special Collections, UVM Foundation, 441 Main St., Burlington, VT 05401 or online at uvmfoundation.org.