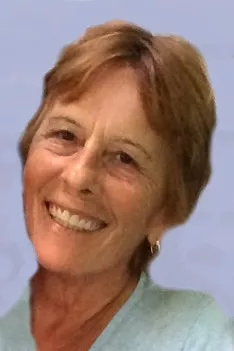 Johanne A. LaBounty, age 60 years, died late Monday evening, June 13, 2016, at her Swanton home with loving family at her side.
Born in Montreal North, Quebec, she was the daughter of the late Jean-Paul and Rhea (LaBelle) Blanchette and Alphea (Brunelle) Blanchette. She graduated from BFA-Saint Albans and later received her Associates Degree in Liberal Arts from the Community College of Vermont.
For 25 years Johanne was associated with the Vermont Department of Tourism at Welcome Centers in both Highgate Springs and Georgia, working tirelessly to make visitors to the state feel welcome and appreciated. She was also a hospice volunteer for the Franklin County Home Health Agency and was skilled as a master gardener. She loved family especially her children, grandchildren and her sister and was especially devoted to her dog Kolby.
Johanne leaves three children, Christopher LaBounty and his wife Colleen of Moorpark, CA, Cynthia Teague and husband Shawn of Berkshire and Andrew LaBounty and wife Corynn of Georgia, VT; six grandchildren, Mabel, Anna, Blake, Colin, Abby and Brinley; her sister, Guylaine Blanchette and husband Maurice Goodell of St. Albans; niece, Marie-Jose Blanchette and partner Danny Glaude and their children, Mariko and Maite of Montreal and nephew, Karl Blanchette and wife Doreen of Saint- Jean- sur – le- Richelieu, Quebec.
She was predeceased by her mothers, Rhea (LaBelle) Blanchette and Alphea (Brunelle) Blanchette; father, Jean-Paul Blanchette and brother, Guy Blanchette.
Johanne's family would like to express their sincerest appreciation to her very devoted and faithful best friends, especially Julia Tardif and John Young who helped her in so many ways as well as to the nurses and caregivers from the Franklin County Home Health Agency – Hospice Program.
The Liturgy of Christian Burial will be celebrated Saturday, July 2, 2016 at 10:00 a.m. from The Church of the Nativity of the Blessed Virgin Mary, 65 Canada St. Swanton. Father Luke P. Austin will be celebrant and Homilist. The Rite of Committal and Interment will follow in St. Mary's Roman Catholic Cemetery.
Gifts in Johanne's memory may be made to the Franklin County Area Cancer Network, P.O. Box 1186, St. Albans, 05478 or to the Franklin County Home Health Agency, 3 Home Health Circle, St. Albans 05478.
To offer private online condolences please visit: www.kiddermemorialhome.com