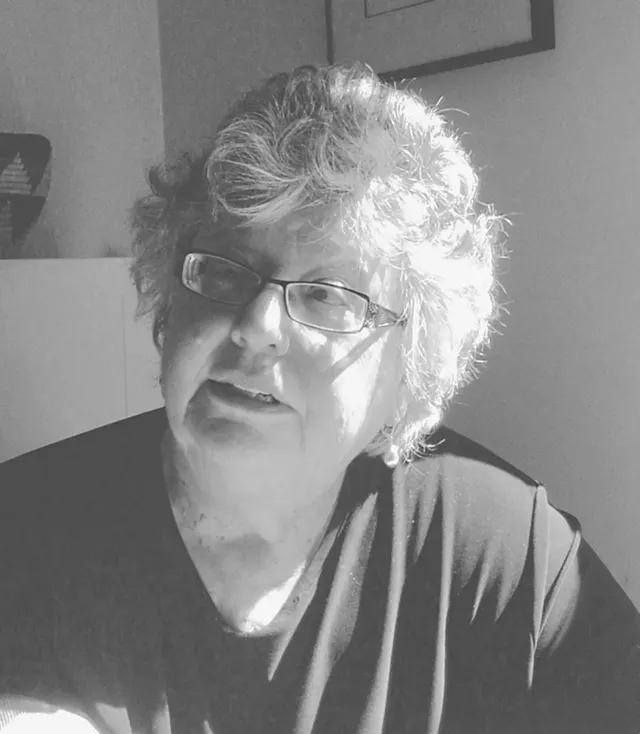 Jill Mattuck Tarule of Essex, Vt., died February 3 at the University of Vermont Medical Center following a long and courageous battle with multiple myeloma, her third lifetime cancer.
Jill was born in Barre, Vt., on April 4, 1943, and grew up in Plainfield Village, one of 14 students in the last class to graduate from Plainfield High School in 1960. Jill's parents, Robert and Corinne Weil Mattuck, had both begun teaching at Goddard College in the school's second semester in 1938. After several semesters at Bennington College, Jill returned to Plainfield and graduated from Goddard in 1964. She then spent several years at Boston Children's Hospital, where she was instrumental in helping establish play therapy as a professional field.
Jill attended the Harvard School of Education, where she earned her master's of education in 1969 and completed her doctorate in 1978. By 1969, Jill again returned to Plainfield, worked for the Vermont Department of Education from 1969 to 1971, and next worked at Goddard, where she was faculty in various external programs for adults, finally becoming Graduate College dean in 1978. In 1980, Jill moved with her family to Plymouth, Mass., and in 1983 began teaching at Lesley College in Cambridge, Mass., eventually becoming dean of the Counseling and Psychology Division from 1986 to 1989.
In 1992, Jill returned with her family to Vermont, served as dean of the College of Education and Social Services (CESS) from 1992 to 2005, was associate provost from 2005 to 2009, and returned to CESS as a faculty in leadership and development, finally retiring in 2013. After this, she consulted for a new administration, taught the occasional course and oversaw a number of doctoral studies.
While in Plymouth, Jill had begun to work with a small group of friends on a project that eventually led to the 1986 release of Women's Ways of Knowing: The Development of Self, Voice and Mind, a pivotal book in the field of developmental psychology that continues to shape our understandings of the ways society shapes experiences and gender and the implications this has for education contexts. Besides Women's Ways of Knowing, Jill's publication work includes being coeditor of Knowledge, Difference and Power: Essays Inspired by Women's Ways of Knowing (1996). Jill authored numerous articles and chapters, as well as gave nearly 100 presentations on adult learners, women as leaders and leaders' moral decision making. Among awards received, Jill identified four that captured her abiding concerns and commitments: an honorary doctorate from the School for Lifelong Learning at the University of New Hampshire; the Pomeroy Award for Outstanding Contributions to Teacher Education; the Gender Equity Award from the American Association of College Teacher Education; and the Jackie M. Gibbons Leadership Award from the Vermont Women in Higher Education.
We remember Jill for the consistent arc of her life, from growing up in a small and caring community to seeing how institutions worked as a child in the neonatal Goddard through various but increasingly larger and more complex educational systems — during all of which she ultimately based her thinking on the individual. As her UVM work diminished, Jill returned to Goddard as a trustee. Despite the diagnosis of multiple myeloma, Jill continued to chair both the Board of Directors and the committee charged with finding a new president, until stepping down just a few months before her death.
Jill is survived by her spouse of 53 years, Rob Tarule, of Essex; daughter Shara Tarule and son-in-law Guy Owens of Underhill; and her grandchildren, Lincoln Owens and Corinne Owens. While predeceased by her sister Susan Meacham, Jill remained close with Susan's children and their families: Mattuck, Elizabeth, Morgan and Bennett Meacham; Amos Meacham and Lisa Ryan; and Jonah, Heather and Dylan Meacham.
A memorial service and celebration of her life, including opportunities for people to share, will be held at Ira Allen Chapel at UVM on Saturday, March 30, at 1 p.m., followed by a reception in Waterman Hall.
Arrangements have been entrusted to the care of the Cremation Society of Chittenden County, a division of the Ready Funeral Home, at 261 Shelburne Rd., Burlington, VT. Please visit cremationsocietycc.com to place online condolences.