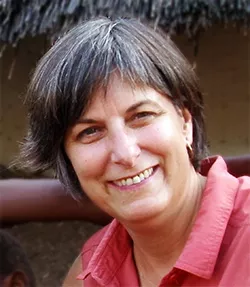 Jill Marie (Mortimer) Hartman
Jill Marie (Mortimer) Hartman loved, lived, nursed and nurtured with an energy that drew out the best in others. She was born in Bellows Falls, VT on October 8th, 1958 to Wendell Gilson Mortimer and Evelyn Mae (Clark) Mortimer of Putney, VT. She spent her childhood between Westfield, MA and the family camp in Newfane, VT.
Jill was blessed with a combination of intelligence and stubbornness that made her an excellent student, and it was nursing that appealed to her spirit. Already a mother of two, she graduated first in her class from Greenfield Community College with a nursing degree in 1989.
In 1990, Jill and her husband John moved their family to the St. Albans area. As a registered nurse, she began working at the UVM Medical Center, where she spent the next 25 years caring for women and their newborns on the labor & delivery unit. There she entered a close-knit community of genuinely wonderful co-workers who became some of her closest friends. A respected nurse on the unit, she regularly mentored medical and nursing students, and was known for her insistence on mothers being active during their labor.
Jill loved her work, but loved being outdoors with her family and friends even more. She biked, hiked, paddled, swam and skied because these activities kept her outside with loved ones. She was never happier than on a casual walk in the woods.
Jill had a relentless appetite for self-improvement. It could be seen as she knit ever more complicated clothing or declared that next time out she would ski a few more miles. However, when it came to others, she was not proscriptive. She and her husband John raised their four children through love, encouragement and freedom.
Jill saw people as complicated beings and was temperamentally incapable of holding grudges or ill-will. When her mother Evelyn died in 2005, she maintained the threads of love and communication between her siblings.
In fall 2015, Jill made the difficult transition from care-taker to patient when she was diagnosed with ALS. Throughout her illness she lived life to the fullest. She swam in her childhood brook, watched the sunset from atop Mount Mansfield, and did a half marathon. She knew how to set big goals, and in the face of her illness, she declared that she would be the 'miracle baby'; she wanted to make it to 95.
While her body would not allow her to reach that goal, over the past year her spirit grew the wisdom and compassion that comes with the age she aspired to. As in everything she attempted, Jill Hartman did very well in life. Despite the challenges of her final year, her nurturing character shone through, and she remained a teacher of love and kindness until her last day. Jill passed away in her St. Albans home on October 4th, 2016, and her gifts are carried on by all those who survive her. Her Loving husband, John; her children, Heather (Lincoln) Jaycox and her husband Wayne of St. Albans, Ian Hartman and his wife Timea Kasa of Burlington, Owen Hartman and Cora Hartman both of St. Albans; her three grandchildren, Colby, Paige and Sienna Jaycox; her four siblings Cheryl Mortimer, Steve Howe, Jeffrey Mortimer, and Alyson (Howe) Cox; her innumerable friends who supported her family over the past year; and her devoted dog, Jacques.
May she be dancing with a smile to her next life.
A memorial service for Jill will be held at the First Unitarian Church, 152 Pearl Street, Burlington on Saturday, October 22nd at 3pm with a reception to follow.
To send Jill's family a written expression of sympathy, please go to our on-line guest book at www.healdfuneralhome.com.