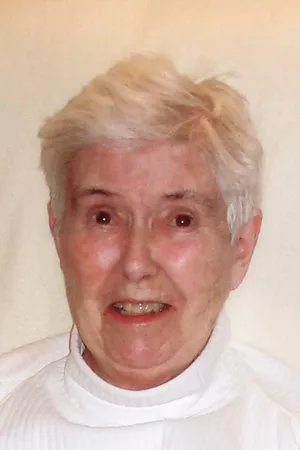 Jean Fuller Rixford died October 29, 2015 at The Arbors in Shelburne, Vt. where she was well cared for during her later years.
Jean was born in Burlington, Vermont on February 24, 1926; the daughter of Edson and Dorothy (Wheeler) Fuller. She lived in DeLand, Florida and the Burlington area during her childhood years and summered with her parents at their cottage on Thompson's Point in Charlotte, Vt. Jean attended Stetson University in DeLand, and graduated from Vermont College in Montpelier. She married Oscar Theodore "Ted" Rixford on August 16, 1947. After his graduation from the University of Vermont in 1949, they moved to East Highgate, Vermont after they both finished college where they assumed management responsibilities for the Rixford Axe and Scythe Manufacturing Company.
Mrs. Rixford worked for both Highgate High and Missiquoi Valley Union High School as a receptionist and secretary for many years. She was an active member of Holy Trinity Church in Swanton for over 30 years. Jean loved life and was a very sociable and caring person. She loved horses and enjoyed riding in her younger years at her parent's farm in Cambridge, Vt. She looked forward to her summers on Lake Champlain throughout her life, where she was an avid club member, tennis player, sailor and swimmer. Other hobbies that she enjoyed included golf, gardening, playing bridge, painting and collecting antiques.
Jean was a widow for the last 15 years of her life and bravely endured her Alzheimer's disease during those years. She is survived by her children: Stephen and his wife, Barbara, of Tunbridge, Bradley and his wife, Marilu, of Butte, Mont., Ann and her husband, Greg Preston, of Arnold, Calif., and Peter and his wife, Linda, of East Highgate; seven grandchildren and five great grandchildren. She was predeceased by her husband, Oscar Theodore Rixford, and her two sisters Helene Moore and Frances Booth.
A memorial service will be held at the Holy Trinity Episcopal Church in Swanton on Sunday, November 15, 2015, at 1 P.M. The Rev. J. Robert Spainhour will officiate the service. A private interment will follow in the family lot in the East Highgate Cemetery. In lieu of flowers, a memorial donation may be made to the Holy Trinity Church for the St John's, Highgate Falls, Vicar's Fund or the Alzheimer's Association. Arrangements are under the direction of the Kidder Memorial Home, Swanton, Vt.
To offer private online condolences please visit: www.kiddermemorialhome.com