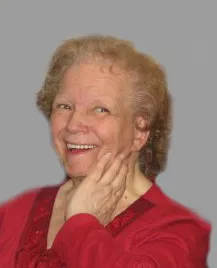 Jane Mary Many, age 74 years, a lifelong area resident died early Wednesday morning August 14, 2013, at the St. Albans Healthcare and Rehabilitation Center.
Born in Swanton on October 11, 1938, she was the daughter of the late Frank and Oneeta (Wool) Therrien. Jane graduated from the former St. Anne's Academy and furthered her education graduating in 1990 from the Community College of Vermont with an associate's degree in business. She was employed for several years in data entry for the Immigration and Naturalization Service at the St. Albans, Vermont Federal Building. She is a member of The Church of the Nativity of the Blessed Virgin Mary.
Jane leaves her four sons and their wives, Alan and Theresa of Highgate, Steve and Deborah of Highgate Springs, Kevin and Wendy of Williston and Christopher and Lisa of Highgate; four brothers, Alden, Patrick, John and Daniel Therrien; two sisters, Pauline Roy and Sally Sears; nine grandchildren; fourteen great grandchildren and several nieces and nephews.
The Liturgy of Christian Burial will be celebrated Monday August 19, 2013, at 11 a.m. from The Church of the Nativity of the Blessed Virgin Mary, 65 Canada St., Swanton. Father Emmanuel I. Ajanma will be the celebrant and homilist. The Rite of Committal and Interment will follow in St. Mary's Roman Catholic Cemetery.
Friends may call at The Kidder Memorial Home, 89 Grand Ave., Swanton on Sunday from 2 to 5 p.m.
Gift's in Jane's memory may be made to the Vermont Relay For Life, in care of the, American Cancer Society, 55 Day Lane, Williston, VT 05495
To offer private online condolences please visit: www.kiddermemorialhome.com