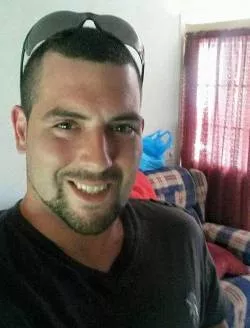 James William "Jimmy" Austin, Jr.
St. Albans – James William "Jimmy" Austin, Jr. a lifelong area resident passed away unexpectedly, Tuesday, November 28th, 2017, at his home.
Born in St. Albans on March 11th, 1984, the son of James Austin and Barbara Berthiaume. Jimmy was 33 years old.
Jimmy attended Bellows Free Academy in St. Albans and for the past seven years has been associated with S.D. Ireland Concrete Company. He enjoyed fishing with his friends, but especially looked forward to skating on Sunday's with his daughter, Rosalie.
Jimmy is survived by his daughter, Rosalie, of Colchester; his mother, Barbara Gilbeau and her husband, Brad, of Sheldon; his father, James, Sr. of Milton, as well as his sister, Kayleigh Austin and her daughter, Laynee of Sheldon.
He also leaves his two step-brothers, Ty and Brandon; two half-sisters, Hanna Rae Paige and Stephanie Anne Paige; two aunts, Jean Carpenter and her companion, Michael Billings and Susan Morits and several nieces, nephews and cousins.
Funeral services for Jimmy will be private and at the convenience of his family.
Assisting is the Heald Funeral Home, where messages of condolence to Jimmy's family are welcome at www.healdfuneralhome.com.