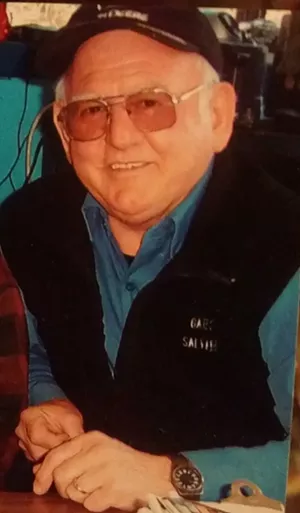 Peacefully surrounded by his family, James R. Gates, passed away on November 4, 2014 after a courageous and strong willed two plus year battle with leukemia.
He was born on April 24, 1946 in Hardwick, VT.
He proudly served his country in the Vermont Army National Guard.
He was predeceased by his parents Ed and Onis Gates , and siblings, Sheila, Bob and Beverly. He leaves to mourn, his wife Helen Gates, along with his children Aaron and wife Amy Gates of Brimfield, MA, Anthony Gates and Kara of Hyde Park, Amanda and husband Sam Gabaree of Hardwick, Alissa and husband Tracy Harvey of Walden, as well as stepchildren Cory and wife Jackie Rivard of Newport, VT, Joey and wife Susie Rivard of Hardwick and Tammie Rivard of Charlestown, MA. Also survived by siblings Patricia Gates of Vero Beach, FL , Reginald Gates of Hardwick, Barbara and husband Howard Keough of Port St Lucie FL and Betty and husband Lynn Heney of Port St.Lucie, FL. Along with his 13 grandchildren, Josh, Zack, Alleigh, Ryan, Russell, Tyler, Tanner, Tessa, Ethan, Avery, Piper, Tyler and Kelsie. And many nieces and nephews along with family and friends.
He began working at Gates Salvage Yard in 1960 alongside his family members and became sole owner in 1990. Since then he has owned and operated it making it one of the largest salvage yards in the state of Vermont. His other passions included Race Car driving , driving truck, operating his equipment, hunting, fishing, farming, bowling, dancing, horseshoes, playing cards with his buddies, and above and beyond all, spending time with his grandchildren. Most recently his passion for outdoor recreation led him to open Buffalo Mountain Powersports in 2010.
Jim's life lessons he would like to leave behind would be to work hard, waste nothing, and remember to dance.
Calling hours will be held at desGroseilliers Funeral Home Church Street Hardwick on Thursday, November 6 from 4-8pm. A prayer service will be held on Friday, November 7, 2014 at 11 am at St. Norbert's Church. Committal following services will be at Lake Elmore Cemetery. In lieu of flowers , donations in his memory can be made to Hope Lodge in Burlington, Vermont. Hope Lodge, 237 East Ave, Burlington, VT 05401.
Arrangements are in the care of des Groseilliers Funeral Home.