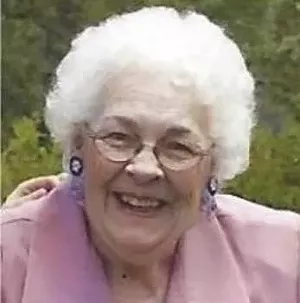 A much-loved wife, mother, grandmother, and sister, Jacquelyn ("Lynne") Viele Swan, 83, of South Burlington, Vermont, passed away peacefully on November 9, 2018 after a brief but brave battle with cancer. She was born September 16, 1935 in Malone, New York, and was raised in the Burlington area. In 1957 Lynne married Russell Swan and traveled to many places throughout Europe and the United States while Russell served in the United State Army and Army Reserves.
Eventually Lynne and Russell returned to South Burlington, Vermont where she stayed for over 50 years and raised three children. Lynne graduated from Burlington High School and received a bachelor's degree in Occupational Therapy from the University of New Hampshire. Upon her return to Vermont, Lynne worked for many years as Program Administrative Assistant for the Farm Family Vocational Rehab Office, a division of the UVM Extension Service helping injured Vermont farmers regain independence and return to work.
Lynne enjoyed music, camping, the constant silliness and humor of her children and grandchildren, and a good book. Lynne especially delighted in her painting; she was a member of the Green Mountain Decorative Painters for many years, and her work was sold at events and donated to charitable organizations over the years. Lynne was also a driving force behind the "Save the Babysitter" campaign. The 2015 movement was centered around preventing the auction or sale of the Normal Rockwell "Babysitter" painting given to the 6th grade Taft Elementary class in 1946 by Rockwell himself, as a memorial to a lost classmate and friend of Lynne's. The painting now hangs in the University of Vermont's Fleming Museum.
She is survived by her daughter Cheryl Gagnon and husband Bernie of South Burlington, VT; son David Swan of Redwood City, CA; son Richard Swan and wife Jessica of Fairfax, VT; brother James Viele and wife Sandy of Roseville CA; grandsons Connor Swan, Adam Swan, Justin Swan, Ethan Swan and Nathaniel Watts; granddaughters Melinda Pariser-Schmidt and husband Andrew, Jennifer Gagnon and partner Morgan Bennett; great-grandchildren Olivia Pariser, Owen Schmidt and Isabel Schmidt. She was predeceased by her husband Ltc. Russell Ordway Swan, who died in 1998.
Calling hours will be held at Boucher and Pritchard Funeral Home on Monday, November 26, 2018 between the hours of 5:00 and 7:00pm. A memorial service to honor her life will be held on Friday May 17, 2019 at 1:00 pm at the Vermont Veterans Memorial Cemetery in Randolph, Vermont.
As an expression of sympathy, memorial contributions may be sent to The Lynne Swan Memorial Fund, PO Box 4583, Burlington, VT 05406. The fund will be used to make donations in Lynne's name to Cancer Sucks and The Vermont Respite House as requested by Lynne. Above all, Lynne's wish is to be remembered with humor and joy.